Cambodian BBQ
By Sydney Tong on September 26, 2016. Read time: 1 min.
While walking around Pub Street, we came across Cambodian BBQ and were immediately excited because it is similar to Thai BBQ, Mookata.
There are several BBQ restaurants on this street, and we chose this one because it uses charcoal grills instead of gas. The menu advertised fourteen varieties of meat including; beef, crocodile, snake, duck, frog leg, kangaroo, ostrich, pork, squid, shrimp, and dogfish.
Vegetables and noodles are served complimentary they only charge for meat. The meal is a more pricey and will set you back $31USD for two people, not including drinks. They also have an option that offers seven different sorts of meats for$17USD. Drinks are $0.50 for a draft beer and$4.50 for a cocktail.
Holes cut in the middle of the table hold clay pots filled with wicked hot charcoal which supports a metal grill. The grill is raised in the center which roasts the meat and allows the juices from the meat to flow into the soup creating a flavorful broth. Cambodian BBQ is about the experience and is perfect for those who are more adventurous in their cuisine.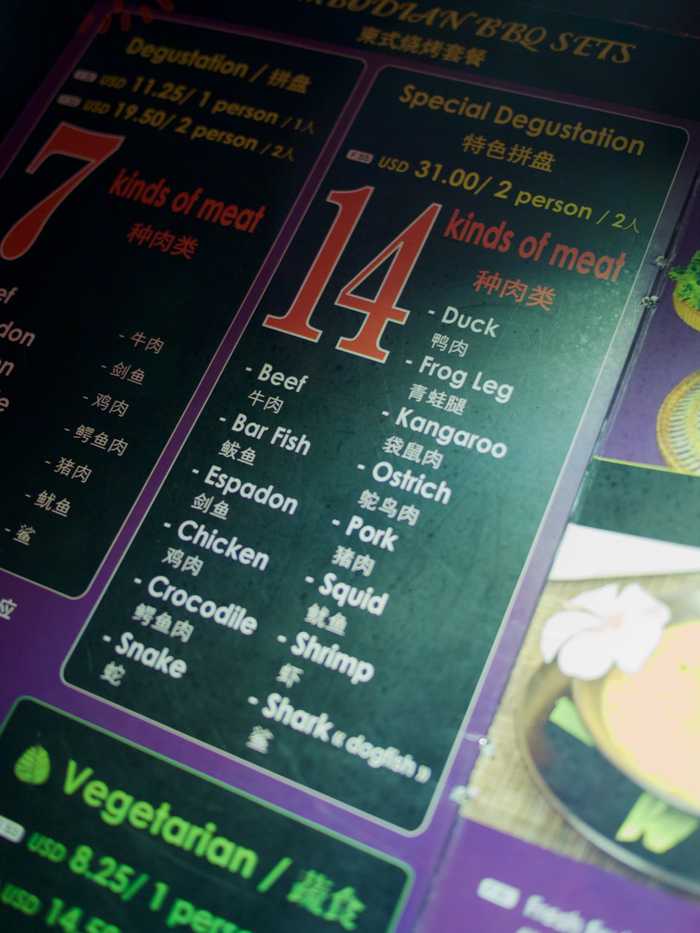 Our menu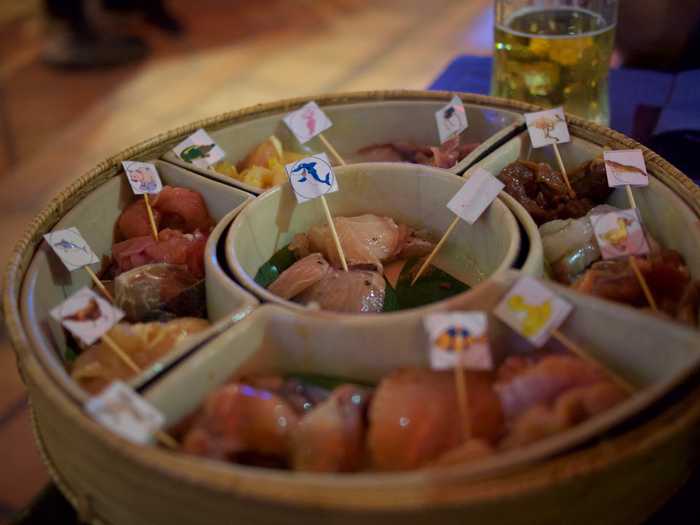 Fresh meat that we get to bbq ourselves
On top of the grill, is a cube of fat to add flavor and to prevent the meat from sticking to the grill. Veggies and noodles surround the outside of the grill marinating in the broth. The aroma coming from our table was incredible and made me even more excited to try our food.
The meat is organized into sections with cartoons labeling the meat. After cooking the meat and loading your bowl with veggies and noodles top it off with some special sauce for added flavor. The special sauces are key!
The atmosphere of Pub Street makes the whole experience fun and memorable. The taste of the meats are mild, but the sauces add diversity. For me, the experience is about texture and tasting the exotic meats in their pure form. Our beers got hot fast because of their proximity to the grill, so we were quick to drink them. The waiters were attentive and friendly which only added to the positive experience we had.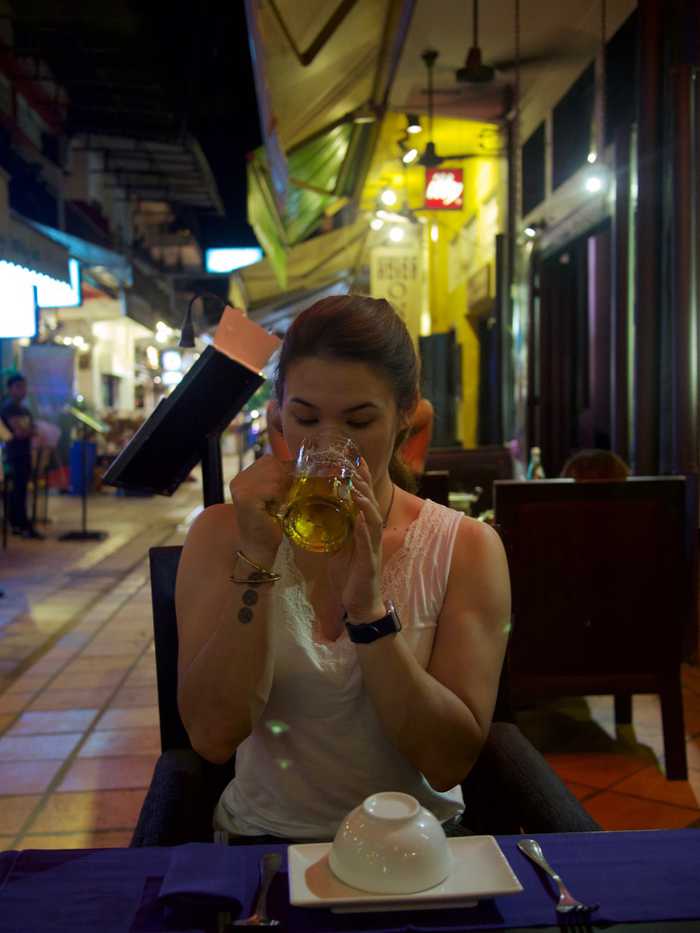 Beer with BBQ is a must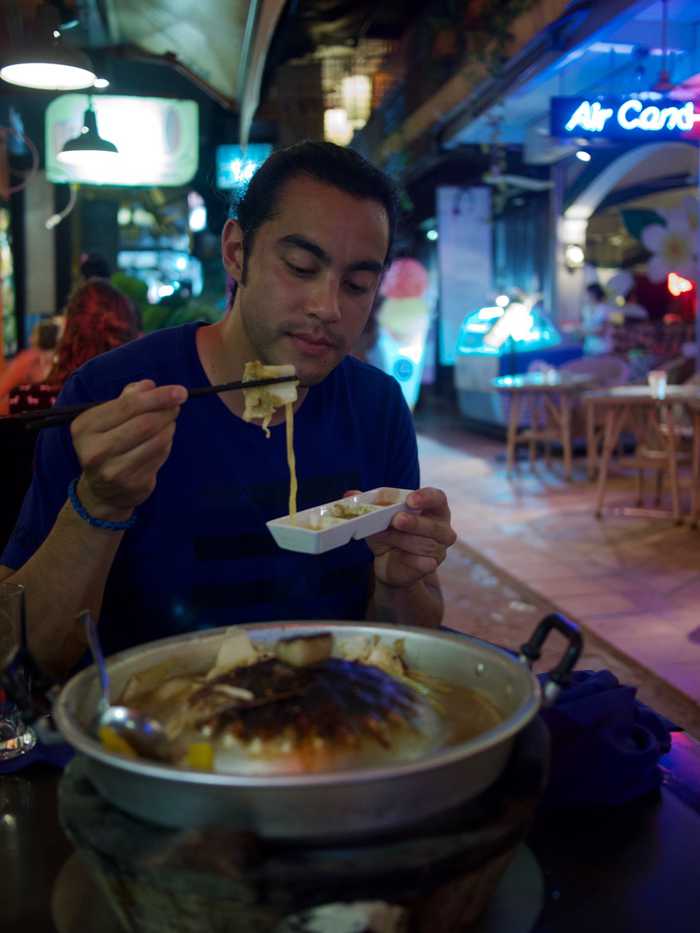 Gabe dipping veggies in the sauce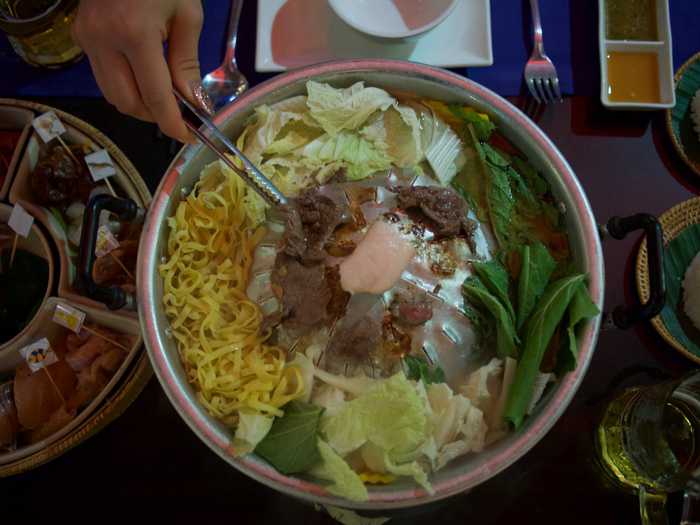 Setting up the veggies and meat in the bbq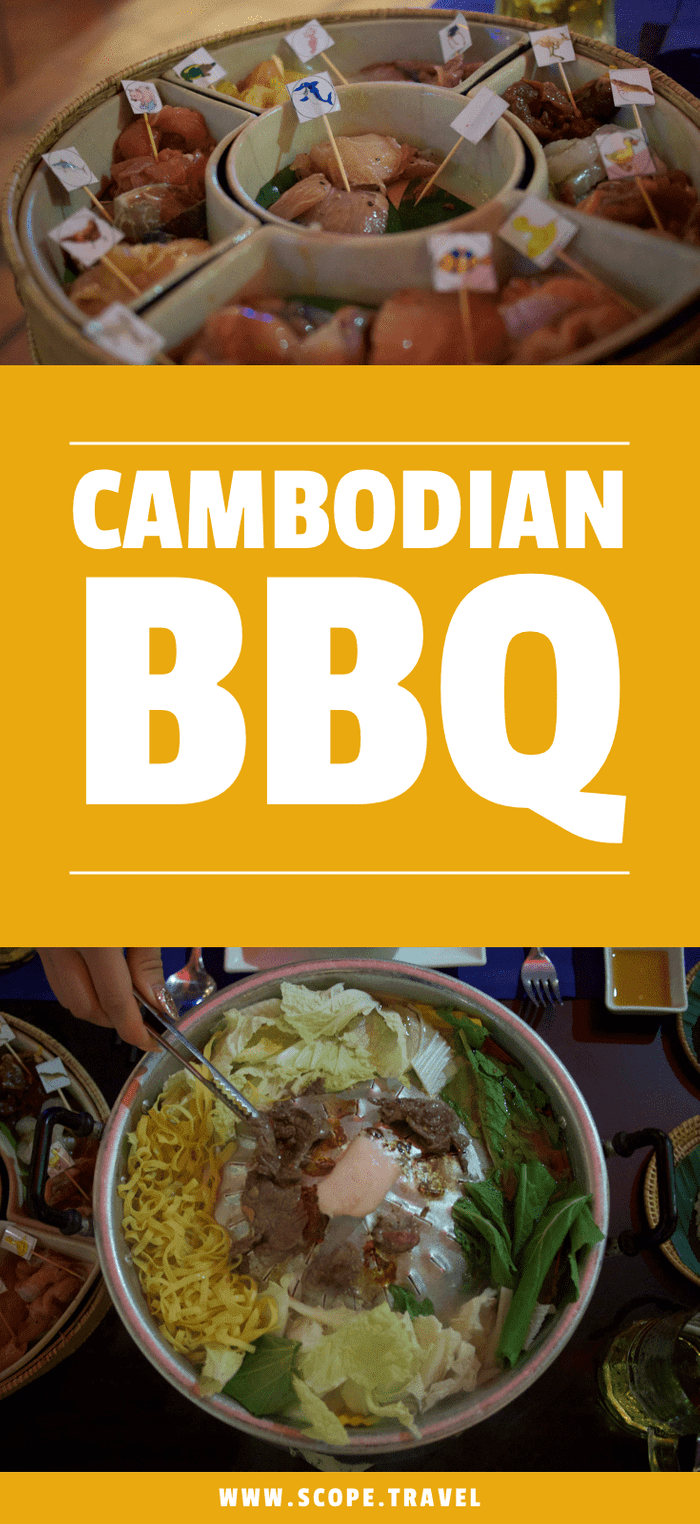 Pin it for later!
Join our weekly adventures
Gain access to our exclusive travel tips and more!
Expect exotic destinations, big adventures, flavorful food and unforgettable stories from our travels.