Getting to Valparaiso from Santiago
By Sydney Tong on May 23, 2017. Read time: 1 min.
Spending the day walking around the picturesque streets of Valparaiso is the perfect day trip out of Santiago. Getting to the coast is a cinch and only involves a short metro ride and a 1.5-hour bus ride. This short trip to the port city costs about 5,000CLP (US$7) for a roundtrip ticket.
TurBus and PullmanBus are the two companies that go to and from Valparaiso to Santiago. Tickets can be purchased online, at the terminals, or at any TurBus or PullmanBus office in Santiago. Buy tickets online if you are planning to go during a holiday, weekend, or if you are traveling in a large group. December through March are the busiest months on the coast.
In Santiago, get off at metro station "Universidad de Santiago" (Terminal Alameda), or Los Pajaritos (Terminal Pajaritos), both are on line 1. I prefer to leave from Los Pajaritos because it is less crowded and traffic surrounding the station is not as congested. Buses to and from Santiago leave every 15-30 minutes. Buses arrive at the terminal on Avenida Pedro Montt in Valparaiso. Read "What to Do in Valparaiso" here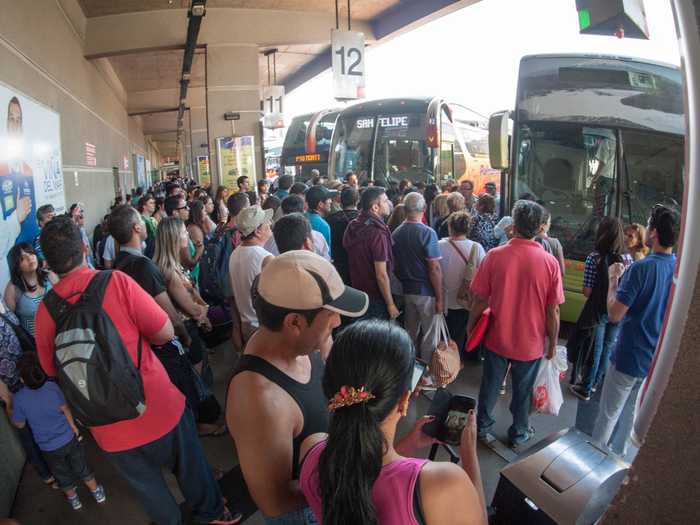 The bus terminals are very busy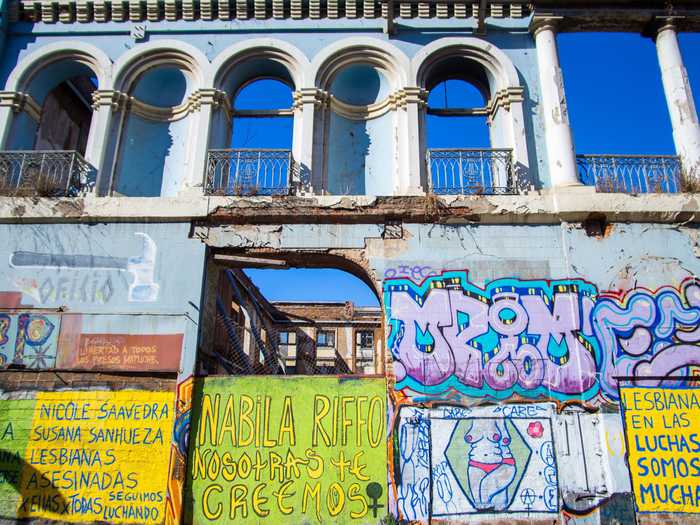 Awesome grafitti in Valparaiso
If your bus isn't at the right gate, then it most likely changed. The gate that buses leave from changes all the time so check with your driver that you are on the right bus. Check the front of the bus for a sign indicating where it is going and the company.
The last train on the metro is at 10:45 pm (22:45), be prepared to take a cab or Uber if arriving later.
Valparaiso is walkable, but if you want to get around quicker use the mircobuses and collectivos. Have small change ready, microbuses cost 400-600CLP.
Buses/trains/taxis travel between Viña del Mar and Valparaiso all day. Look for the buses with the sign that says Viña del Mar. It costs about 600CLP for a 20-30minute ride, depending on the traffic.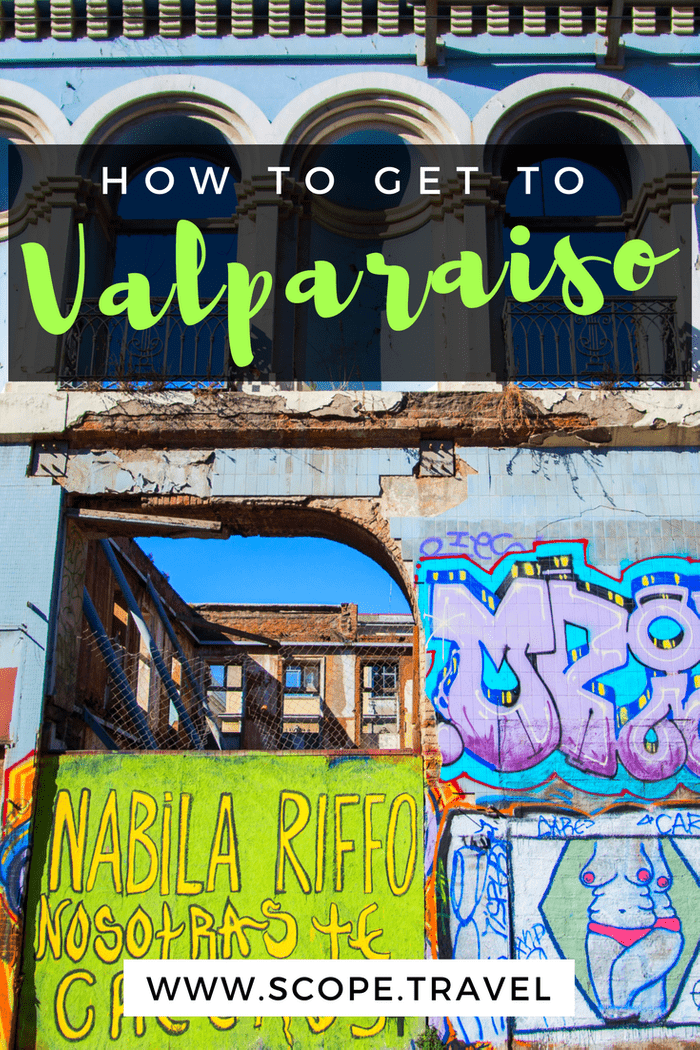 If you like it, Pin It!
Join our weekly adventures
Gain access to our exclusive travel tips and more!
Expect exotic destinations, big adventures, flavorful food and unforgettable stories from our travels.