Hiking to Machu Picchu
By Sydney Tong on May 09, 2017. Read time: 2 mins.
Peru is an inexpensive travel destination but getting to Machu Picchu costs some serious coin. The hike from Aguas Calientes takes about 1.5 hours and is surrounded by forest. We decided to save a little change and skip the bus ride and hike up on our own.
The dry season in Peru is May-October and hiking up to Macchu Picchu is possible year-round. Practice caution why hiking during off and shoulder seasons as the stone steps are very slick and dangerous. The weather is unpredictable in this area, and it is a good idea to prepare for rain and shine.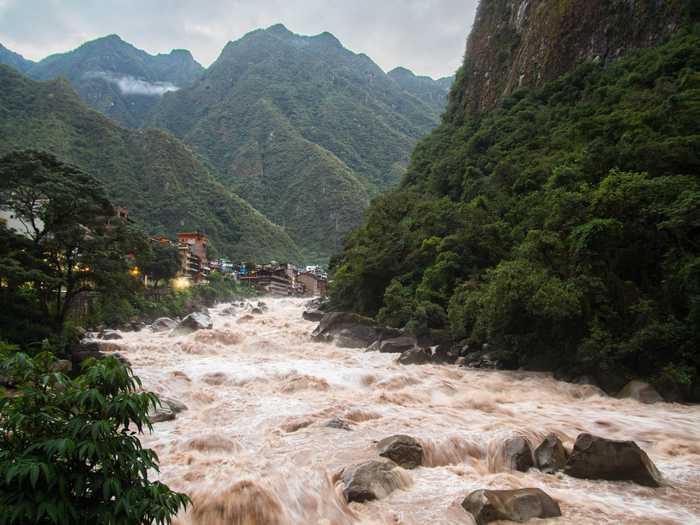 Urubamba River outside of Aguas Calientes
Taking the bus one-way is always a happy medium.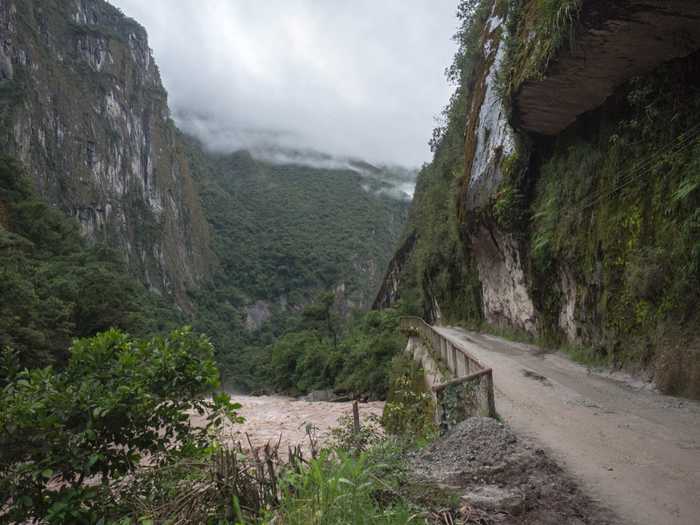 This is the 1st steel bridge
Getting to the trailhead is easy peasy. Follow the Urubamba river on Avenida Hermanos Ayar away from Aguas Calientes. About 10-minutes outside of the city you will cross a metal bridge. By the 35-minute mark, you should reach the second bridge where guards will check your tickets and passports. Make sure to have all of this before beginning the ascent.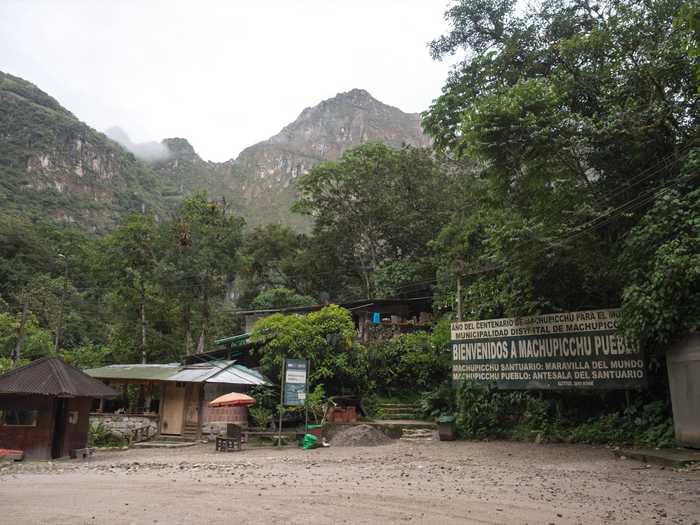 Get tickets checked here.
Wear comfortable, lightweight hiking shoes.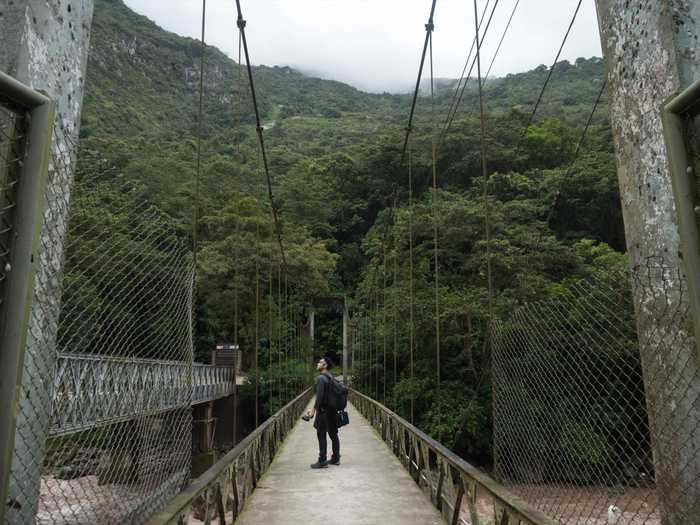 Almost at the trailhead!
Immediately after crossing the bridge, there will be green arrows pointing in the direction of the trail. Follow these green arrows! The trail requires hikers to cross the road three times. Be on the lookout for these green arrows to stay on the path. The hike is an hour of vertical stairs. Those who are not in decent shape should not attempt to do this hike.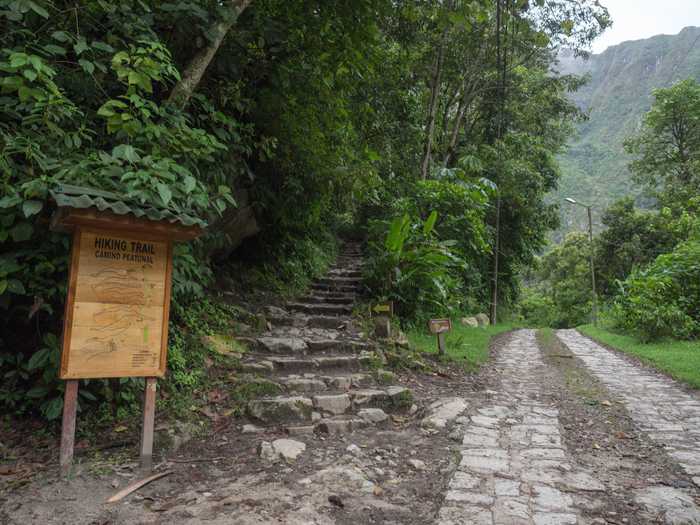 Here we go StairMaster.
After stunning views of neighboring mountains and the river flowing between them we reached the top and entered the park. This hike is below the clouds, and we were here in March, we got better views on this hike than when we hiked Machu Picchu Moutain. We were not disappointed after finishing this hike, and it made the journey to Machu Picchu even sweeter.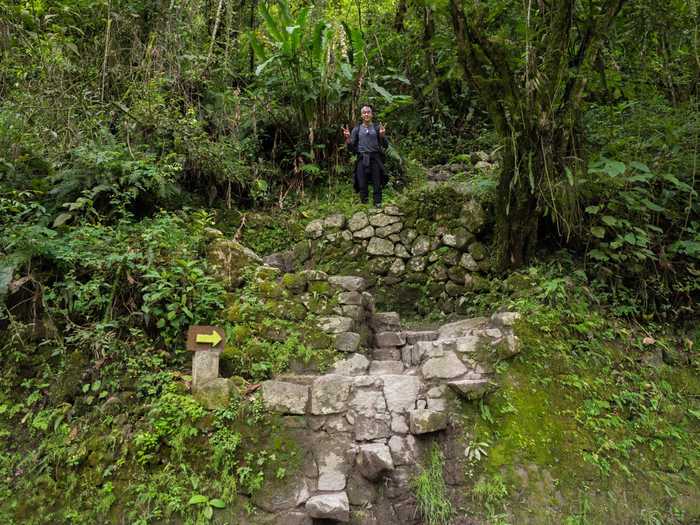 These cool stairs come out of the wall!
Spread out hikes over multiple days to limit exhaustion.
We do not advise hiking up to Macchu Picchu and hiking Machu Picchu Mountain in the same day. Hiking up to the park and hiking Huayna Picchu is more do-able but also not advised. If you want to do all of the hikes in and around Machu Picchu, then we recommend doing it in several days. These hikes are physically demanding and take a good chunk of time. If you want to do all these hikes then splitting up Machu Picchu in two days will make the trip feel less rushed.
Learn how to buy tickets online here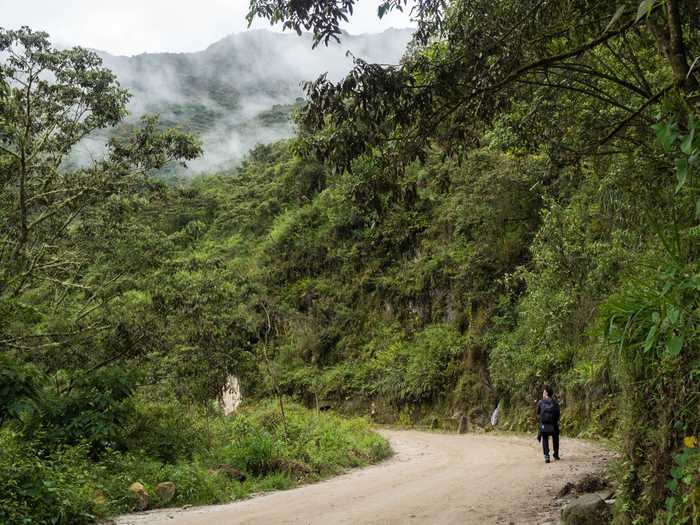 Enjoy your adventure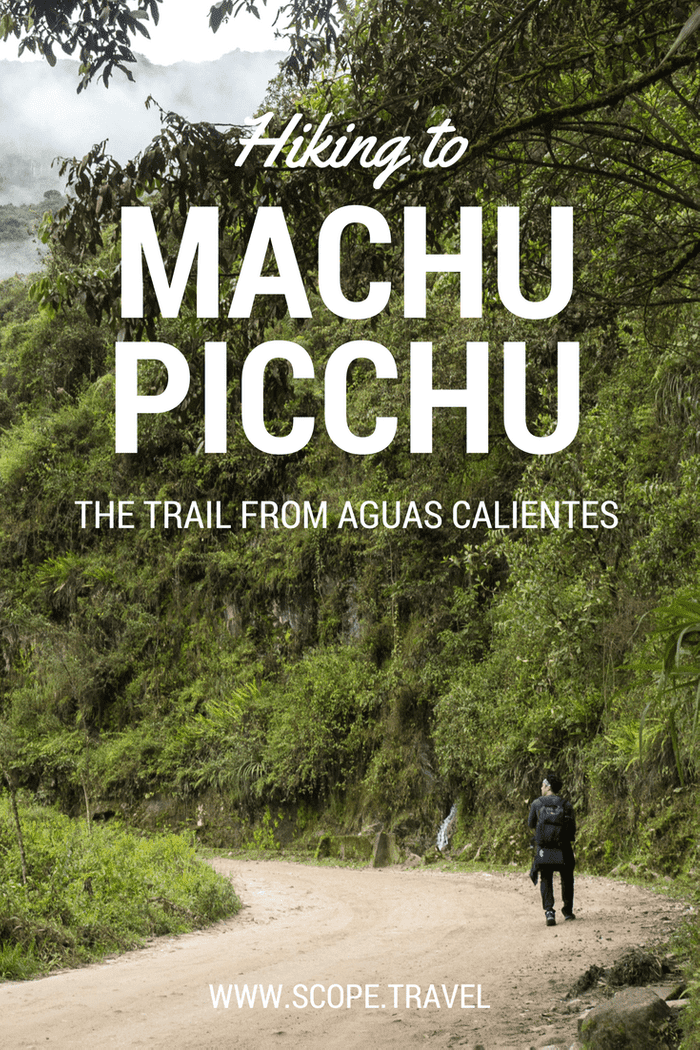 If you like it, Pin It!
Join our weekly adventures
Gain access to our exclusive travel tips and more!
Expect exotic destinations, big adventures, flavorful food and unforgettable stories from our travels.