La Piojera : The Most Chilean Bar
By Sydney Tong on March 01, 2017. Read time: 3 mins.
When I am traveling, I am constantly on the lookout for the most authentic experiences. When a friend took us to La Piojera, I knew that we had found Chilean gold. La Piojera translates to The Flea and is the most Chilean bar visitors could ever go to in Santiago, Chile.
Established in 1896 as a bar for the working class. It got its name when then President of Chile, Arturo Alessandri Palma, was brought to the bar by the Director of Investigation Police to show him where the town went to eat and drink. President Palma was astounded by the poverty and the people that he saw at the bar and exclaimed, "Y a esta piojera me trajeron?", which roughly translates to "y they brought me to this flea[house]." Since then the nickname stuck and was later turned into the official name of the bar.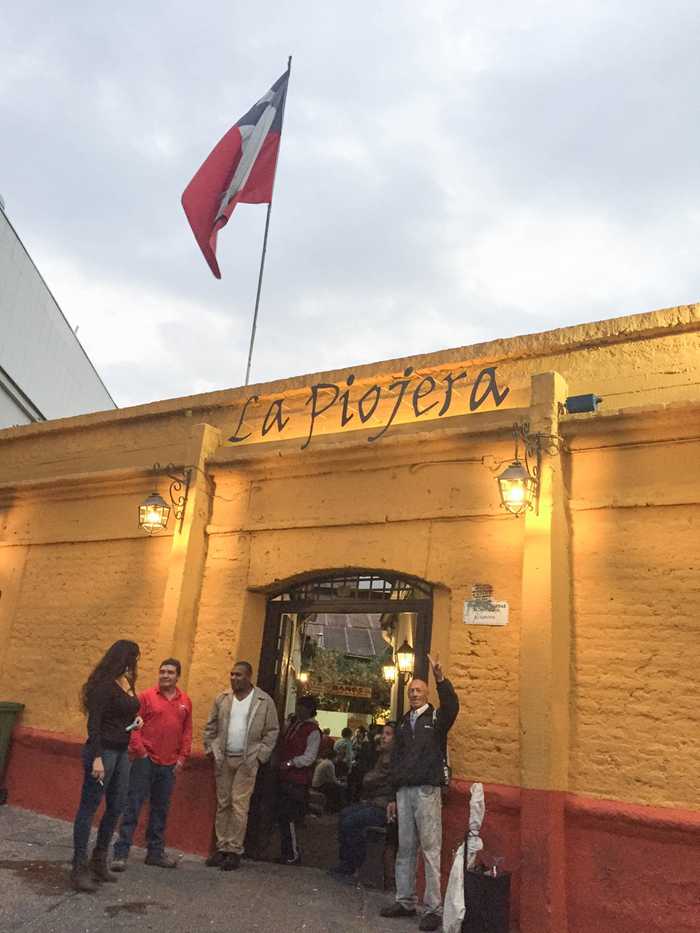 It's hard to miss this Chilean gem
We arrive on a Thursday evening and enter the bar. We walk through the courtyard filled with people talking excitedly with one another. The outside is calm compared to what we experience once they enter the inside of the bar.
The inside of the bar is packed, wall to wall and there is only standing room. Women, men, old, young, rich, poor, local or travelers go to La Piojera for a good time. Status and discrimination are left on the street. People who enter La Piojera are interested in enjoying their free time and nothing else.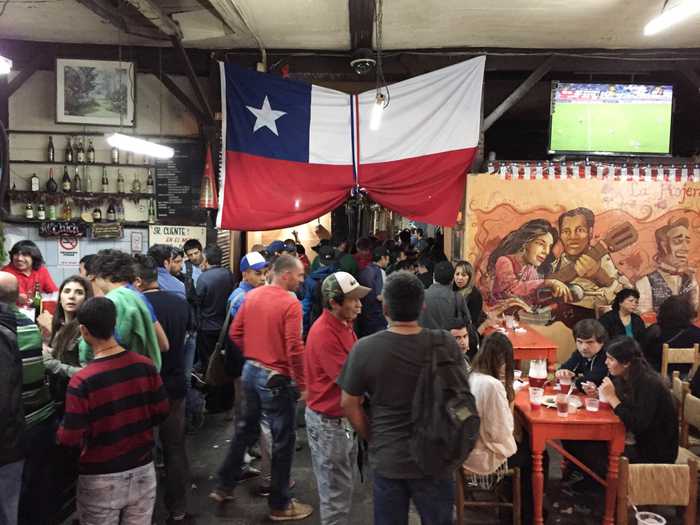 It gets even busier on the weekends.
A 'terremoto' costs 2,000CP.
We walk up to the bar and order the house special, the 'terremoto' or earthquake. It consists of scoops of pineapple ice cream floating in a cup of pepeño, or Chilean sweet wine. Some varieties have Fernet or cherry syrup on top for even more sweetness. It is incredibly sweet and the perfect treat on a hot Santiago evening. The bar is so busy that the barkeeps have to make the drinks in batches of a dozen to keep up with the thirsty demand of their clients.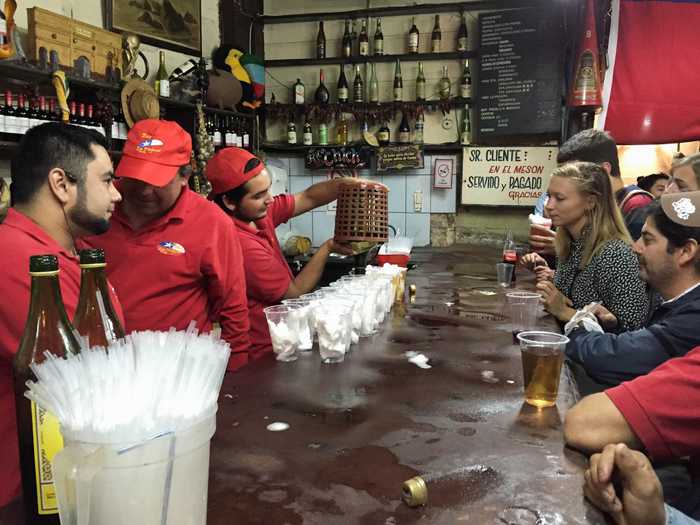 These guys have got skills.
Be careful not to drink too many of these or else you will begin to shake like an earthquake. The bar has been known to cut people off after one. They're just looking out for their clients.
After a while, we manage to find a table in the corner of the bar and order the chorillana. Chorillana a massive plate of fries topped with slices of beef, fried onions and fried eggs. It is pretty much the best drunk food ever, and the four of us devour it on the spot.
La Piojera is wild, and after some time a clown approaches me, and in my state of terremoto, I tell him it is my birthday? He starts making me all kinds of balloon animals and crowns. At that moment a huaso, Chilean cowboy, walks up to our table and begins to serenade me. The whole bar is singing Happy Birthday to me and cheering. A group of older Chilean grandparents come over and smother me with hugs and kisses. It is the best non-birthday I have ever had.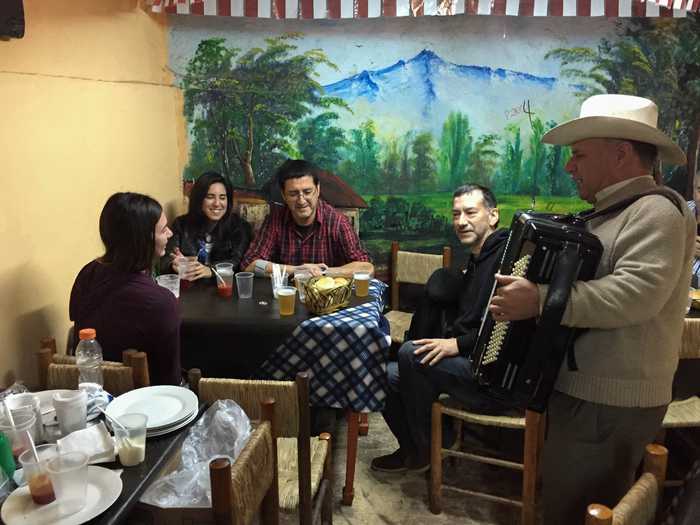 He's singing Chilean love songs.
The staff is busy and crank out the food and drinks like magic. Even though the bar is full, the staff is calm and friendly with the guests.
Come here during a soccer game to experience the rowdiest and most passionate group of people ever.
At La Piojera everyone is family, and the room is full of nothing but positivity. People from other tables laugh and joke with each other openly as if they have known each other for years.
La Piojera is located on Aillavilú Street across from Mercado Central. Take the metro to 'Cal y Canto' and head south for one block. The building is bright yellow with La Piojera written across the top with the Chilean flag proudly waving above the building. Like I said before, this is the most Chilean thing you could do while in Santiago.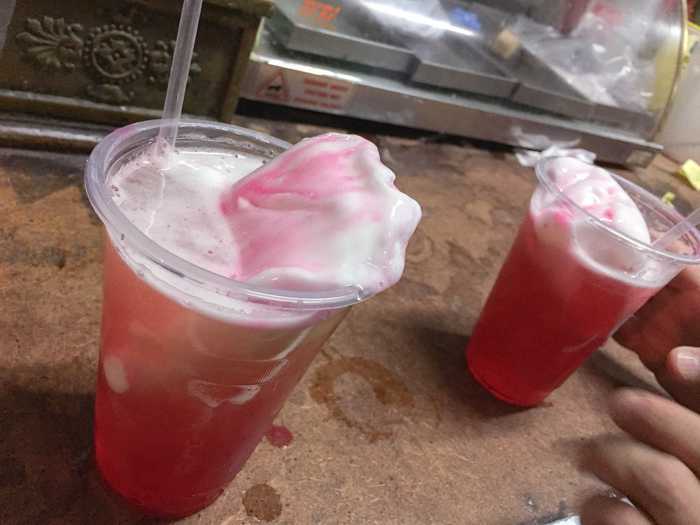 Estoy terremoteando basically means we are getting really drunk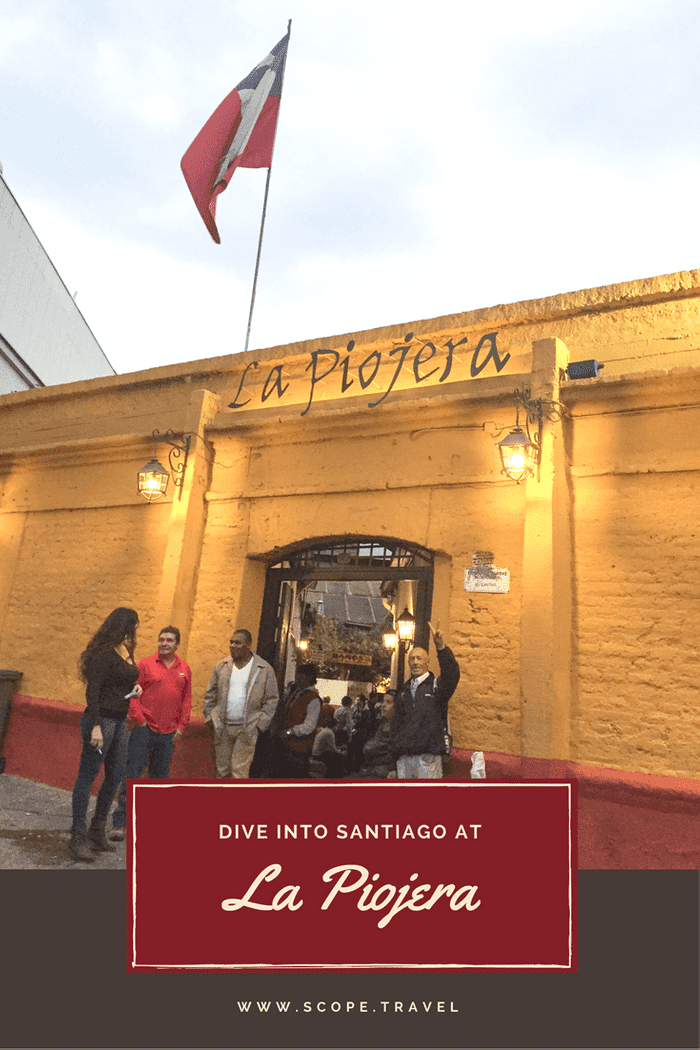 If you like it, Pin it for later.
Join our weekly adventures
Gain access to our exclusive travel tips and more!
Expect exotic destinations, big adventures, flavorful food and unforgettable stories from our travels.