Van Gogh Museum
By Sydney Tong on October 22, 2016. Read time: 2 mins.
My mother has been a Van Gogh fan for as long as I can remember. In our hallway, she had the iconic "Starry Night" hung up. I liked the swirls depicting the sky and the yellows that he used for the shining stars. Van Gogh was the first painter I was familiar with and I was beyond excited when I could visit this museum with my mother.
Van Gogh was a Dutch painter who is known for changing the art scene in the late 1800s. He enjoyed painting peasants and country-folk over dignified city-people because he believed they had earned an honest living and had a more interesting story to tell. He is infamous for cutting off his ear after an argument with a friend over the difference of opinions. Vincent died about a year later after committing himself to a mental institution. After his death, Vincent's nephew had the museum built to honor his late uncle and his great works.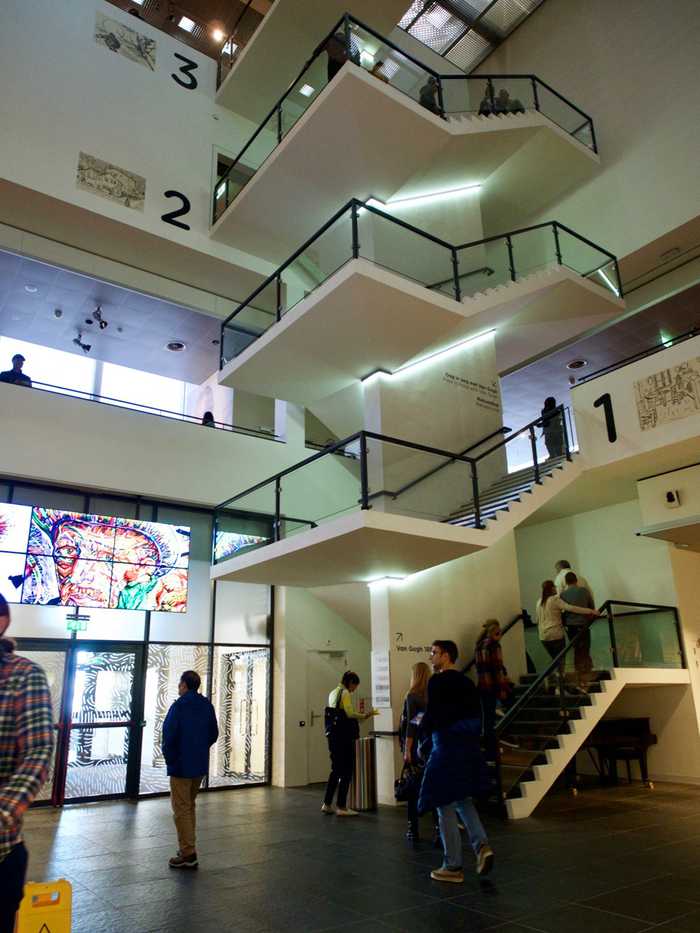 The entrance to the musem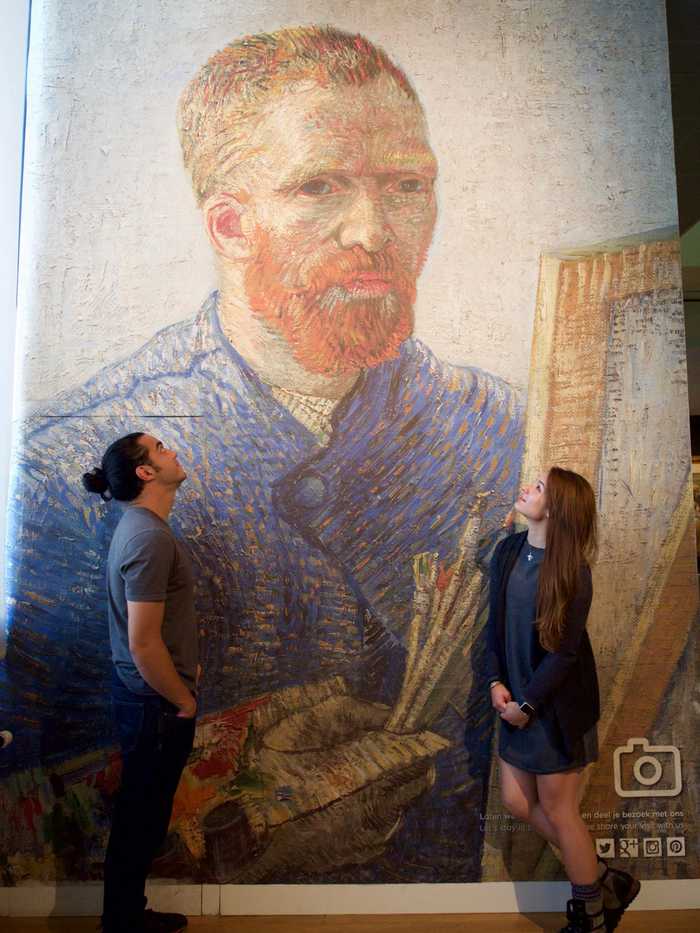 Us looking at the man himself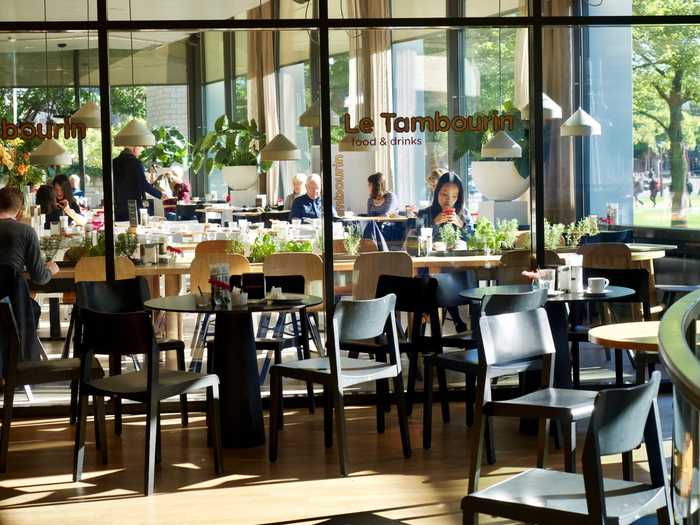 Small cafe in the museum
The museum
We purchased our tickets online from the museum a week prior to arriving. Tickets cost 17€ and require an appointment time. Once in the museum, there is not a limit on the amount of time you are allowed to stay. They try to control how many people are in the museum at a time to ensure everyone gets a good look at all of the paintings. That being said, if you try to arrive and purchase a ticket on the spot you might have to wait in a long time. Plan to spend 2-3 hours here, there are many floors and a lot to see.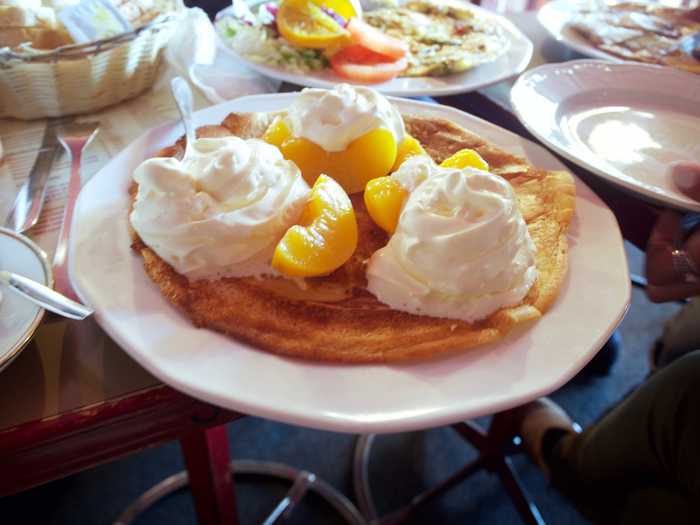 Breakfast at a nearby restaurant
Our appointment time was at 9:00am when the museum opens, and there weren't any lines or pushy people. There was ample room for looking around without getting bumped or pushed. However, as time progressed the museum got increasingly busy and crowds began to form around more popular paintings or paintings that had audio attached to it. We highly recommend visiting early in the morning before tours and busses arrive. We arrived in the neighborhood at 8:00 am and had breakfast at Small Talk, a small breakfast cafe a half a block away from the museum. There is coffee and light breakfast to start the day off right. It's easier to look at art with a full stomach, in my opinion.
Go earlier in the day to avoid crowds and long waits.
The museum is well marked and there are captions and explanations for almost every painting. If you are looking for a more in-depth experience there are audio headset tours available for $5. We highly recommend getting the audio, it goes into depth and paints a more complex perspective on Van Gogh and his life. The dialogues are interesting and easy to listen to.
Photos are not allowed in the museum so we do not have many photos from this experience.
Join our weekly adventures
Gain access to our exclusive travel tips and more!
Expect exotic destinations, big adventures, flavorful food and unforgettable stories from our travels.