Dos & Don'ts in Budapest
By Sydney Tong on December 14, 2016. Read time: 7 mins.
Our adventure through Budapest was one of the best we have ever had and like any adventure it came with some unexpected bumps and accidental surprises.
We have created a list of the most important Dos and Don'ts when in Budapest. We have included some pointers to help you avoid getting swindled and a heads up on what you must not miss. We hope that this guide helps you to navigate with ease when visiting Hungary's capital city.
Dos in Budapest
Walk up Gellert Hill
Stroll through the paths shaded by towering trees to take in various parts of Buda and Pest. The stroll to the top is easy, and there are many lookout points where visitors can observe panoramic views of the city. During the colder months, an older man sells hot mulled wine to enjoy while walking. There are several important historical sights on the hill including the Habsburg era Citadella, and the Gellert Hill Cave Church.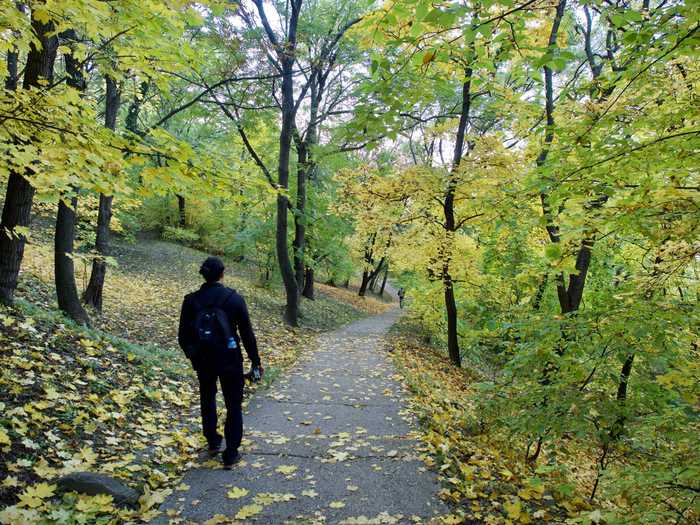 Shaded tree area at Gellert Hill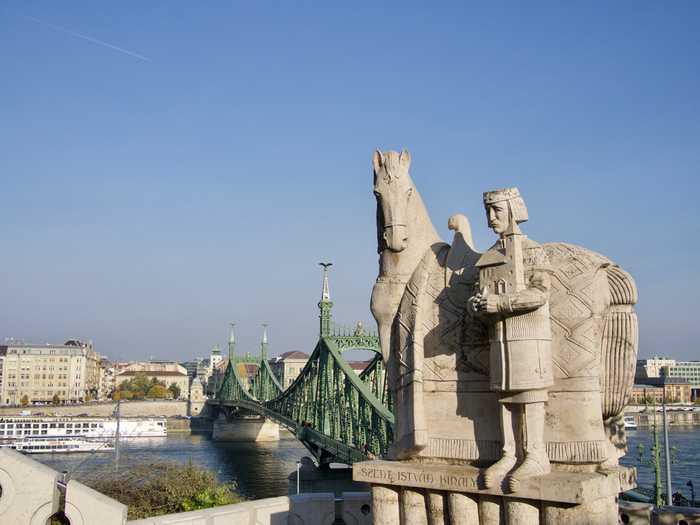 Bridge and statue views mark the bottom of the hill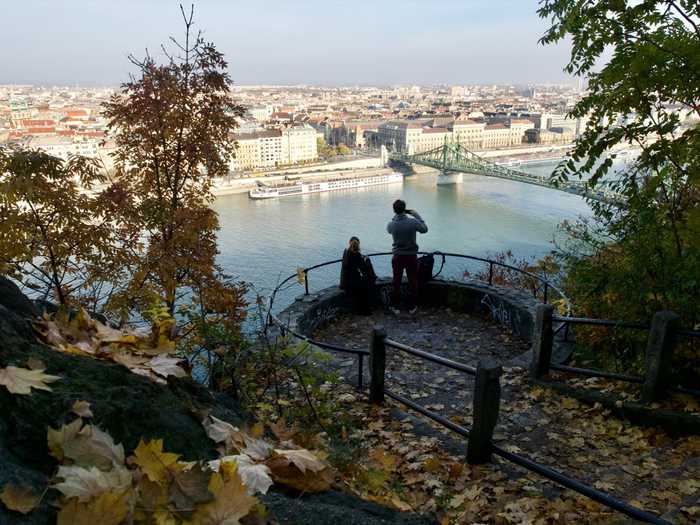 Stopping point from halfway up the hike
Streetcars 19, 47 and 49 stop at Gellert Square.
Walk around the city at night
Walking around the city at night gives a different experience compared to the day. Many of the buildings and museums will be closed, but are impressively lit up against the night's sky. People populate the streets, bars, and restaurants until very late in the evening. We felt safe the entire time we were walking around. Of course, don't act like a noob. Have some common sense and exercise the same precautions you would if you were in your hometown.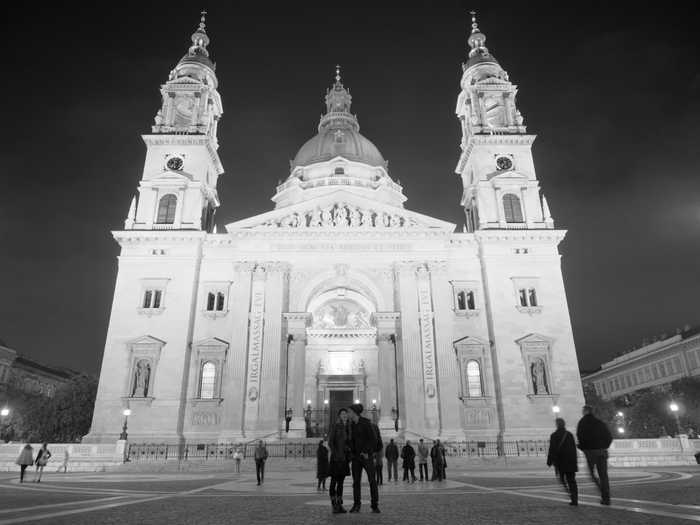 St. Stephen's Basilica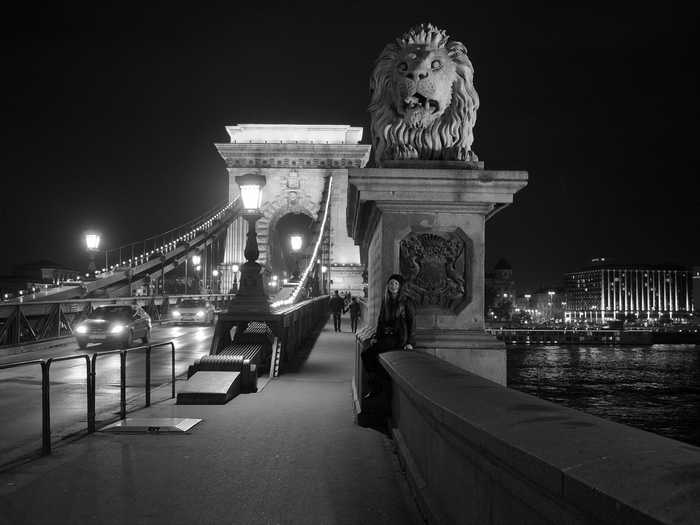 Széchenyi Chain Bridge
Use public transportation
Public transportation in Budapest is efficient, easy to use and inexpensive. A 24-hour bus and train pass cost 1,650HUF ($5.60USD). Walking is nice, but Budapest covers a lot of distance, especially when crossing all of the various bridges. This 24-hour pass helped us cover more ground on our exploration days. Another great thing about the pass is that it is good 24-hours from when you purchase it, they do not go by calendar days (this was frustrating in Barcelona), and they run late.
Walking is an excellent way to discover Budapest. Hungarian architecture is famous throughout Europe, and should not be missed. We have found Google Maps to be helpful when figuring out a route via public transportation or walking. Google Maps now allows users to download maps that are available offline or when service is not available.
Train stations accept cash and credit card.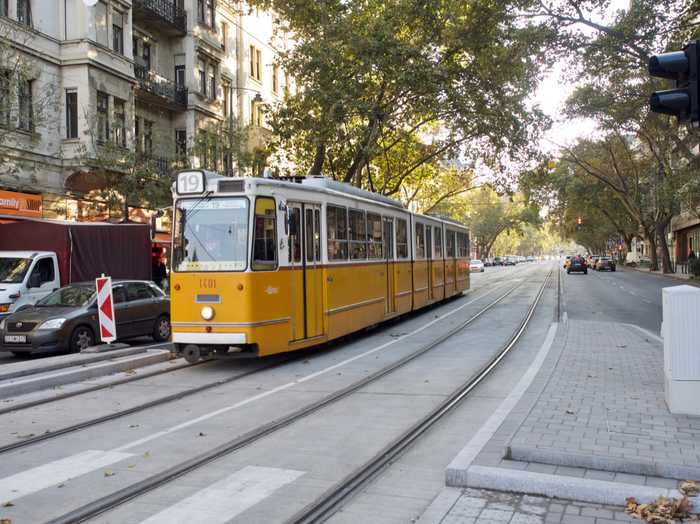 Public train
Drink the tap water
Tap water is safe to drink in Hungary so be sure to bring a reusable bottle to fill up before you start your day. If you decide to buy bottled water pay attention to the colored lids, you will notice different colored caps. Blue lids indicate carbonated water, pink is still water, and green lids mean the water is lightly carbonated.
Try Hungarian wine
It seems like Hungarians like to keep their wine within Hungary. I have never had Hungarian wine, and I quickly learned that it is pretty dang good. There are dozens of wine bars located throughout Budapest, and most restaurants have an excellent selection of wine. We recommend Kadarka located in the Jewish District if you are trying Hungarian wine for the first time. They have a huge selection of wines that you can try by the bottle or by the glass and have lovely platters of meats and cheeses.
Hungarian dry red wine
If you don't speak Hungarian then you should notice that each bottle will tell you what kind of wine it is in English. Ex. dry red wine, sweet red wine.
If you want to purchase a bottle of wine to take home, look for bottles starting in the 8€ range, that should get you a quality bottle.
Visit all the markets
The Great Market Hall (1st photo) is the most famous market in Budapest. You can get anything here from produce, meat, souvenirs and even an authentic Hungarian meal. It is the liveliest market and can quickly become overcrowded with tourists. There is also a somewhat hidden bottom floor with shops that may be less crowded. If you happen to visit this market during sunset time, you will be in for a little treat outside towards the bridge.
The Hunyadi Market (2nd photo) and the Feny Street Market (3rd photo) are excellent local markets without the tourists and inflated prices. Visiting these markets is like pulling back the tourist curtain and taking a look at real living. We tried fresh langos and cured meat at these markets. The pace at these markets is easy-going, and the shopkeepers are more relaxed.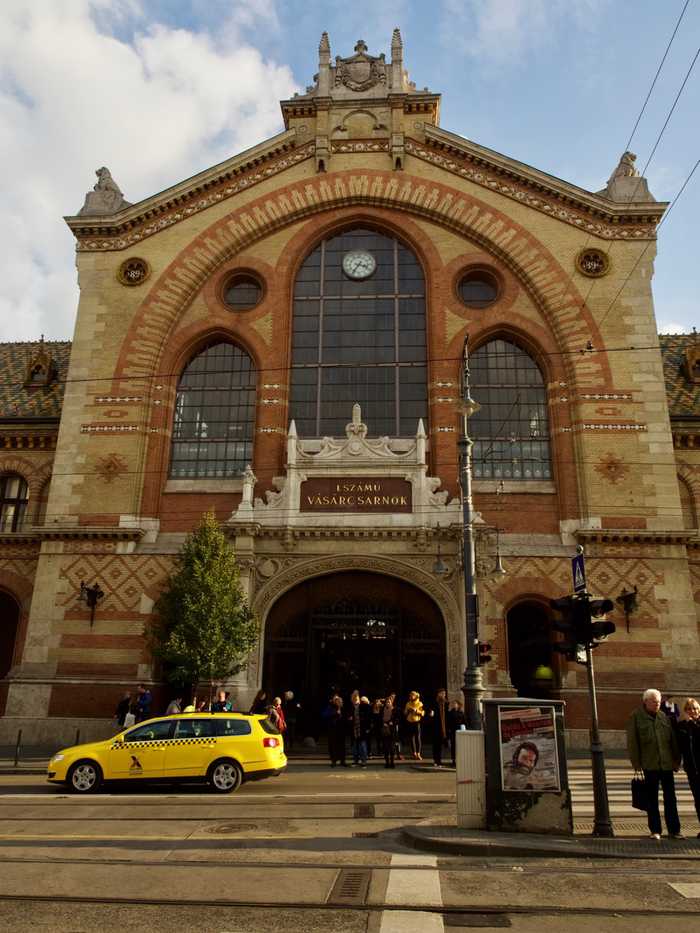 The great hall market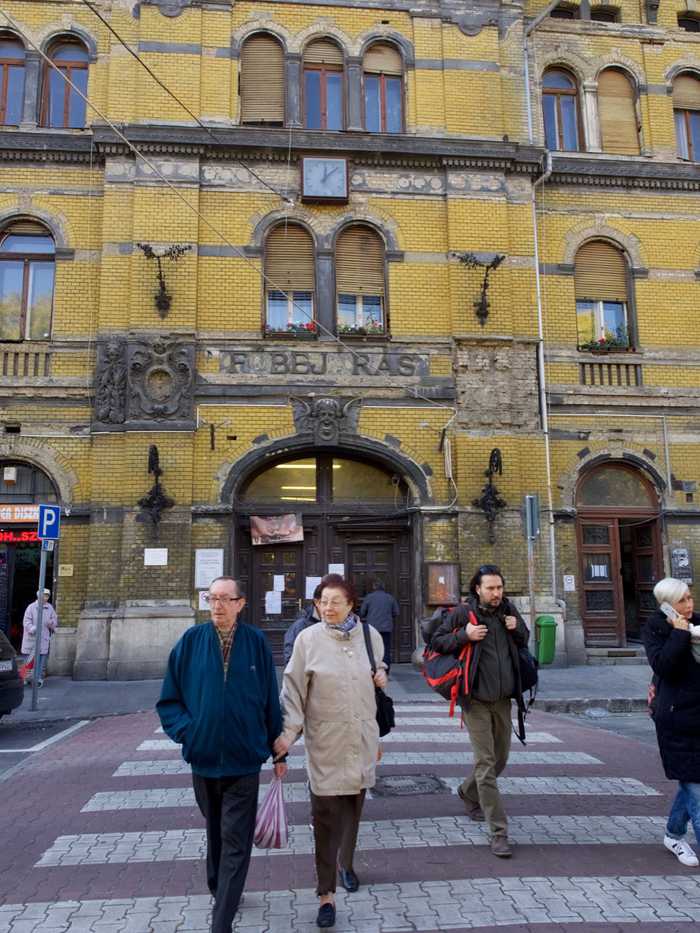 Market Hyundi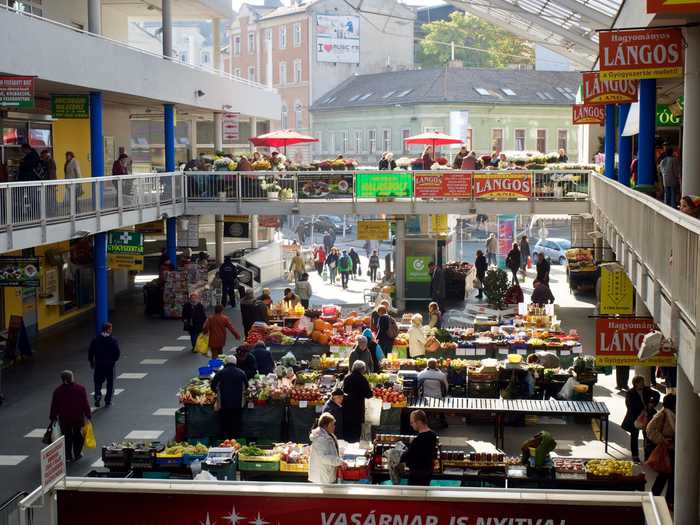 Feny Market
Don'ts
Avoid money exchange offices
This one is important as the exchange offices do not offer a fair exchange rate. Many of them provide their service without a commission fee but give you a low rate. Be careful of signage; they will list their selling price first because it is higher. They may give a better exchange rate if when changing a larger sum of money. We recommend staying away from them (especially the orange exchange offices) and use ATMs instead. Check with your bank ahead of time to see if they have international fees.
A medium sized currency exchange of $200USD to HUF ended up costing $30 in lost money. It would have been better to withdraw money from an ATM at a more reasonable $5 per transaction fee.
Don't say that one joke
Do not say that you are "hungary." Hungarians have heard it a million times, and they do not think it is funny. The quickest way to end a conversation with a Hungarian is to use this joke. You have been warned.
Watch for unregulated cabs
Sadly, since July 2016 the Uber is no longer available in Budapest. The ride-hailing service has been indefinitely suspended, and they are fighting hard to get back into the market. This suspension leaves taxis as the form of transportation, and they are expensive. Taxis are strictly regulated and are metered. Make sure that the taxi uses a meter or bargain a fare before you get into the car.
Public transportation is available to/from the airport, but if you must take a taxi, it should cost around 7,000HUF. We were able to get a taxi without any problems as early as 5:00 am.
Don't miss a tour
Our tour started our trip off right, our guide Agnes is an expert on Hungarian history and culture. We enjoyed learning about the role Hungary has played in different parts of European culture. She gave plenty of opportunities for us to ask questions about Hungarian etiquette and what we needed to see or do while in Budapest.
We went with Trip to Budapest Tours, which is a tip based free tour, you only have to tip the guide what you think the tour is worth. There isn't need to reserve a spot, only to show up. About ten minutes after the meet-up time they split the group into more intimate groups. They give specialized tours including a tour of the Jewish district, a communism tour, night walk or a pub crawl. They also offer tours in Spanish, si quieres. Check out their tours here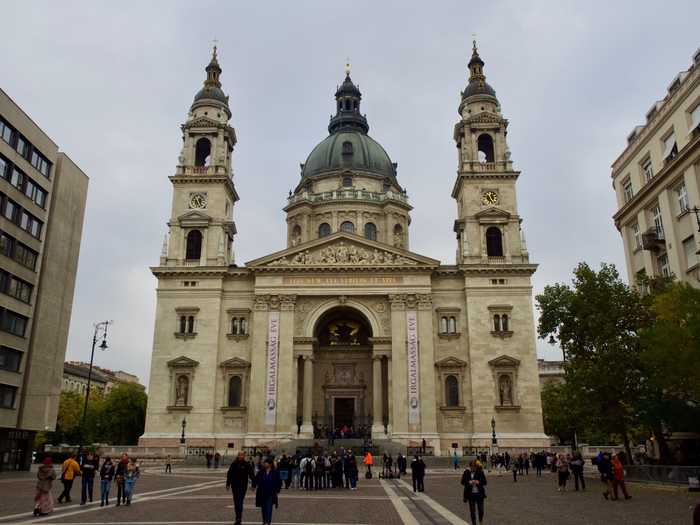 St. Stephen's Basilica in the day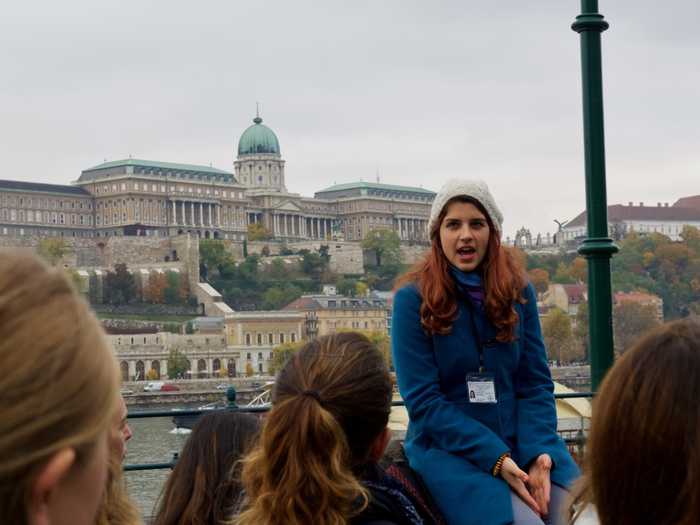 Our awesome guide Agnes
Don't forget the toilet
Finding a public restroom to use can be difficult, and we found ourselves in pretty desperate situations. We do not mind paying to use a restroom (usually 150HUF), but at times it was difficult to find any restroom. Make sure to keep small change in case you need to use the restroom. As a last resort, walk straight into a hotel lobby and use the restroom on the first floor. As long as you look somewhat presentable, you most likely will not be approached by the staff. Disclaimer, we do not advocate trespassing of any kind, but hey, when you gotta go you gotta go.
Don't forget to tip
Hungary is a tipping country, expect to pay around 15% HUF. People who work for tips rely on this money to live. We noticed that many restaurants do not offer a space to tip on a credit card, so most tips need to be in cash. If you do not have enough Forint, US Dollars and Euros are widely accepted and appreciated.
Don't say thank you?
While we are on the topic of tipping etiquette, when you receive a bill in a restaurant do not say thank you until you have received your change back. Saying thank you indicates that you do not need change. Waiters who work in touristy areas may know that you are unfamiliar with the unique custom and may still bring you change, but don't count on it.
Order Carefully
Do not order drinks without knowing the price beforehand, or you may end up paying a premium price. You might also want to compare prices between the Hungarian and English menus to be sure you are are not getting ripped off. We also suggest trying to keep the menu with you at all times to prevent the good old "bait and switch" routine. Some restaurants have been known to change menus on customers to increase the prices on the receipt without you knowing. Keep track of the price or hold onto a menu.
Don't open a tab, pay after every round.
Enjoy your time in Budapest
The grand architecture, delicious food, exquisite wine and the welcoming culture captured our hearts. We enjoyed our time in Budapest, and we hope that you do too. Should you have any questions, please ask, we love to help other travelers have an exciting adventure! Happy travels.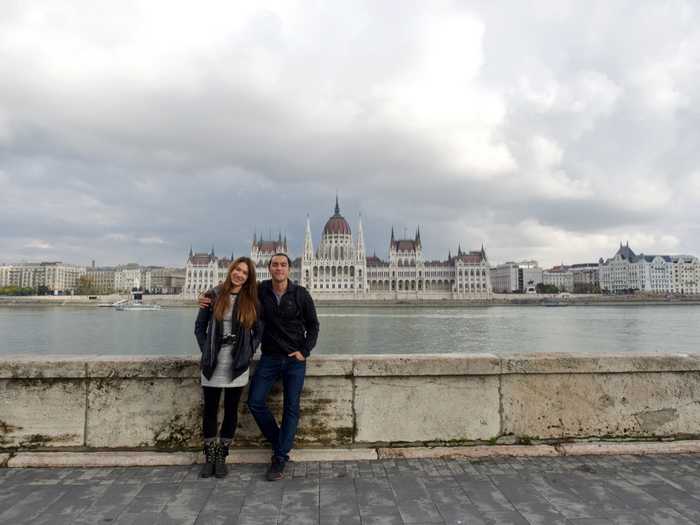 In front of the parliament building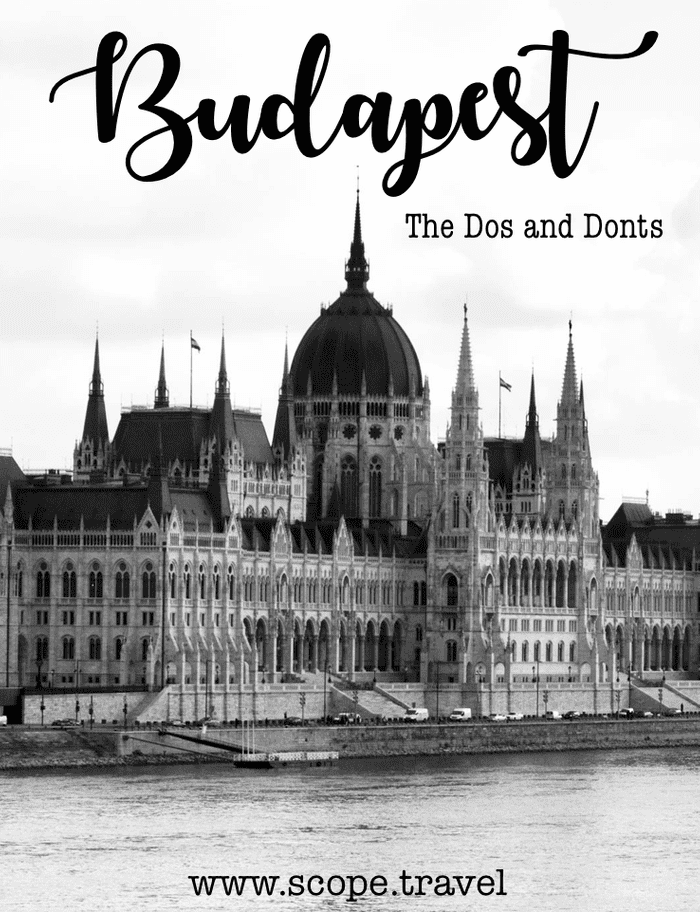 If you like it, Pin it!
Join our weekly adventures
Gain access to our exclusive travel tips and more!
Expect exotic destinations, big adventures, flavorful food and unforgettable stories from our travels.