Liechtenstein Castle: A day trip from Vienna
By Sydney Tong on December 02, 2016. Read time: 3 mins.
While we were in Vienna we had the option of visiting either Burg Liechtenstein or the Kreuzenstein Castle which are both located within an hour of the city.
We decided to visit Burg Liechtenstein because it is easier to get to via public transportation and they give tours in English and German. The Kreuzenstein Castle is known to only give tours in German and requires a 40-minute walk if using public transportation.
The Liechtenstein castle is regarded as one of the few surviving Romanesque 12th-century buildings in Europe. Originally built by Hugo von Petronell-Liechtenstein the castle was owned by several other high-ranking noble families before finally returning to the Liechtenstein family in 1807. This castle is massive and has a small chapel that is still used for special occasions and major religious feast days.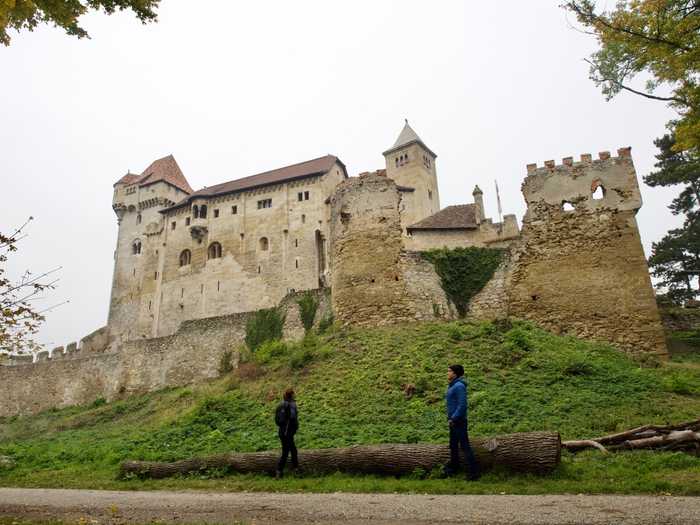 Liechtenstein castle from the outside.
The Seegrotte is a 10-minute walk from Burg Liechtenstein if you fancy a cave experience.
Getting there
A popular travel blogger said he was able to get to this castle via public transportation in 20-minutes. It is easy to get to but it is highly unlikely that he was able to do it in 20-minutes, driving takes 30-minutes. We stayed in district 2 in Vienna and it took us 1-hour via public transportation to get to the castle. Train tickets cost 2.30€ one-way.
Take the S3 to Bahnhof Modling (this took about 35 minutes depending on where you are coming from)
Switch to the 262 bus for 5 stops (6 minutes) to the Maria Enzersdorf Siedlungsstrasse stop. There are two 262 buses, make sure you get on the right one or you will end up going the wrong direction.
The walk to the castle from the bus stop is less than 10 minutes and there are many signs that mark the direction to the castle and the Seegrotte.
Check out Burg Liechtenstein's Official Website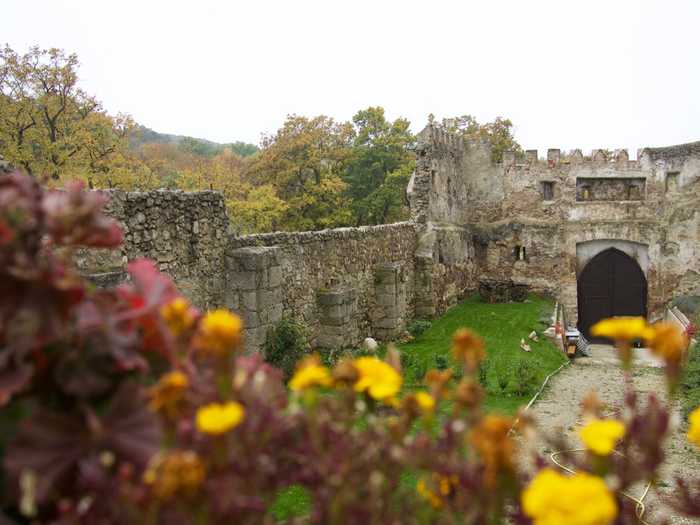 The inner courtyard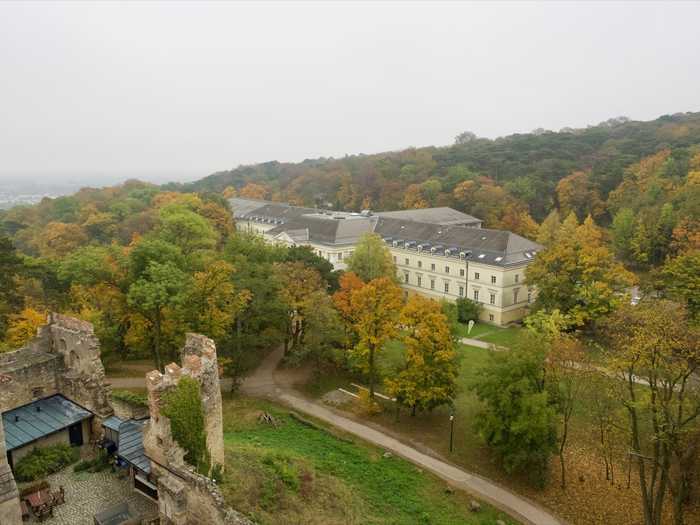 The castle is next to an old persons home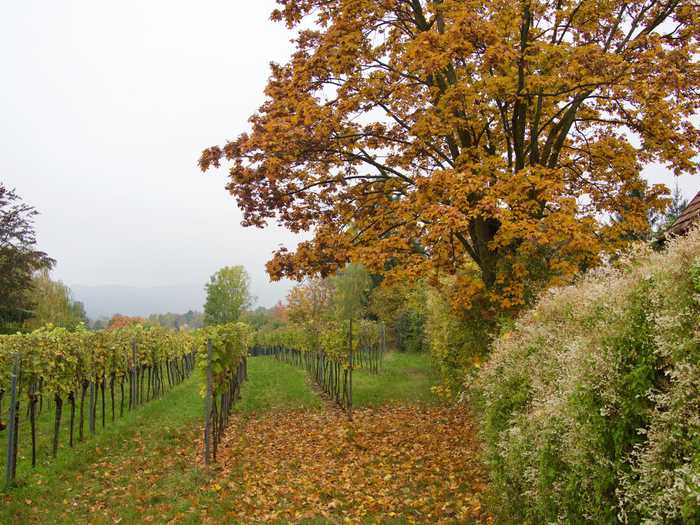 Vineyard outside of the castle
What to expect
The only way to see this castle is through a guided tour. Tickets cost 9€/person (cash or card) and tours leave every hour on the hour regardless of how many people are on the tour. If there are a lot of people they may add another tour to accommodate everyone. If you are coming in a large group contact them ahead of time to make arrangements. We went during Vienna's shoulder season so we got a private tour.
There are many fields and picnic tables that surround the castle. Bring a small lunch to enjoy before or after your tour.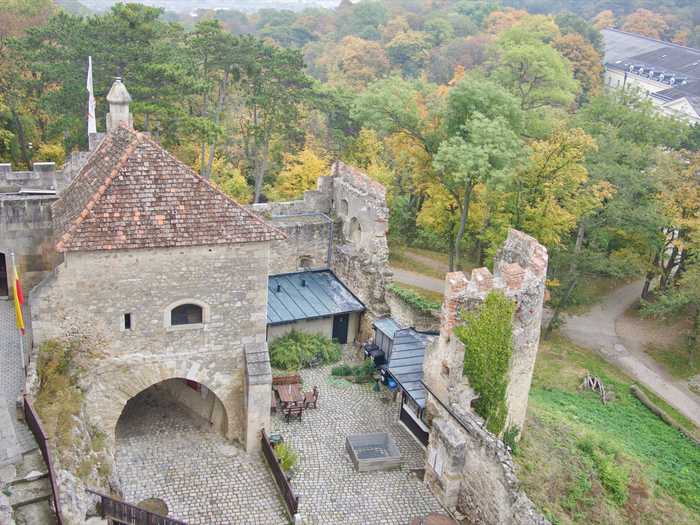 View from the upstairs balcony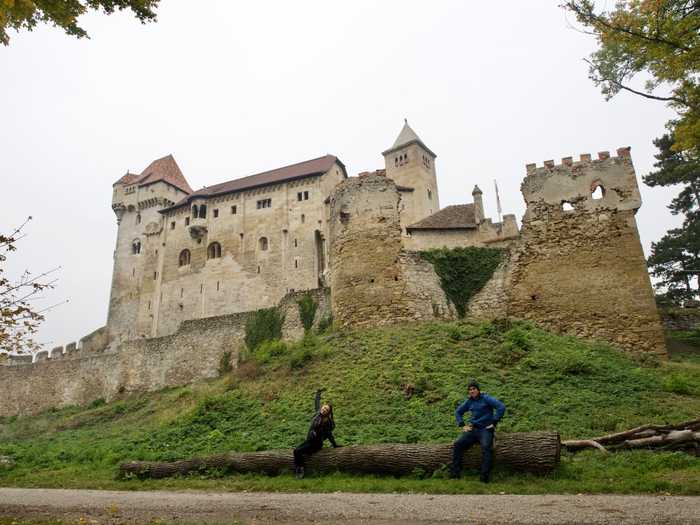 Hanging out in front of the castle
Our experience
We liked the castle because it wasn't crowded or seem touristy. Our guide was very charming and was very passionate about the history of the castle and the family. We were lucky to be on a private tour so we could ask a lot of questions and she could take her time explaining the details of the castle. The hour passed quickly as the castle is huge and there is much to see. Many parts of the castle are off limits to visitors because they are not fully renovated or because there isn't enough time to see all of the rooms.
The surrounding city, Modling, is charming and the people are very friendly. It is a great day trip from Vienna and there is a lot to do. The Seegrotte is nearby and the city has cute boutique shopping and small restaurants. If we could do it over again we would spend more time in this area.
This castle is one of several owned by the Liechtenstein family. They live in one of their castles in Vaduz, Austria.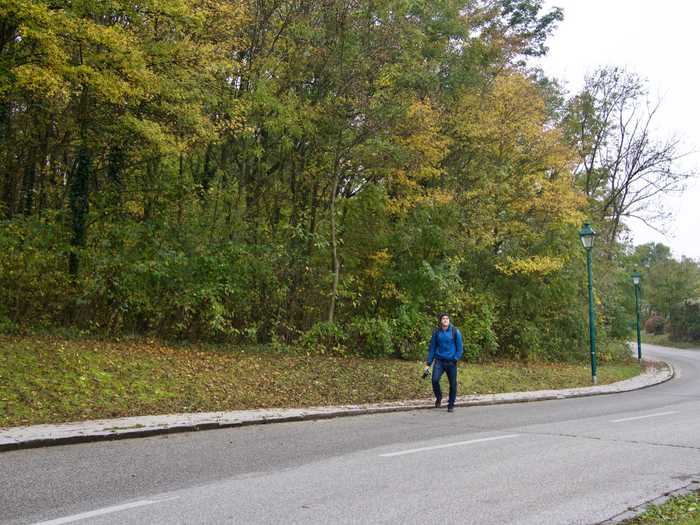 The walk up to the castle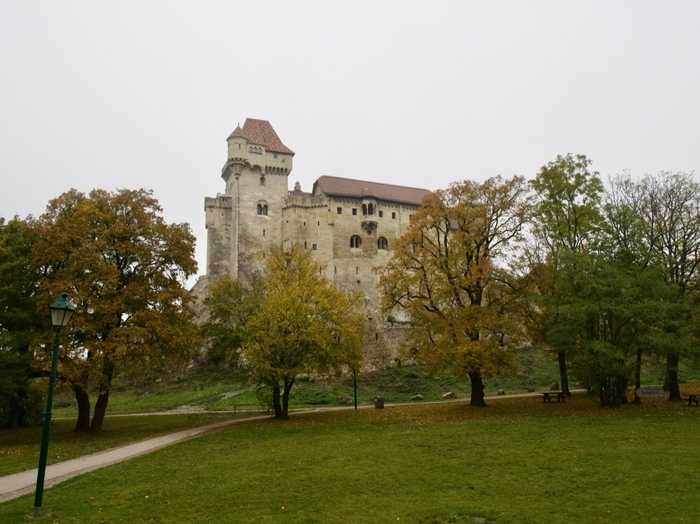 The castle from the picnic area
Join our weekly adventures
Gain access to our exclusive travel tips and more!
Expect exotic destinations, big adventures, flavorful food and unforgettable stories from our travels.