Temples of Angkor: Banteay Srei & Banteay Samre
By Sydney Tong on September 29, 2016. Read time: 3 mins.
The drive to these temples is about an hour from Siem Reap and it is an adventure by itself. The drive goes by quickly, we passed many rice fields, shops and kids playing outside. The added plus of riding in a tuk-tuk is the natural AC.
Tuk-tuk drivers typically charge a little more to get to these temples ($25). The other day trips were about ($20).
If you get bored on the ride there you can always count how many configurations there are to ride a scooter. Our top count was two adults, 3 kids, 2 small dogs and a bunch of groceries on a single 150cc scooter. These two temples are amazing and they were relatively free of crowds, until the bus loads of Chinese tourists showed up.
I've written other articles that can help aid in your trip planning around Angkor Wat. Read "What to expect when visiting the temples" to get the answers to frequently asked questions. Also, check out our full day itineraries to see all the temples in Siem Reap. "Exploring the Small Loop" and "Exploring the Big Loop".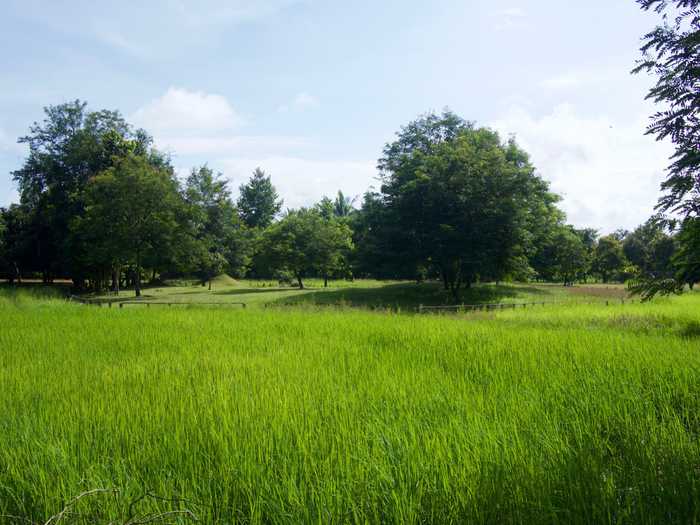 The ride to the temples is drop dead gorgeous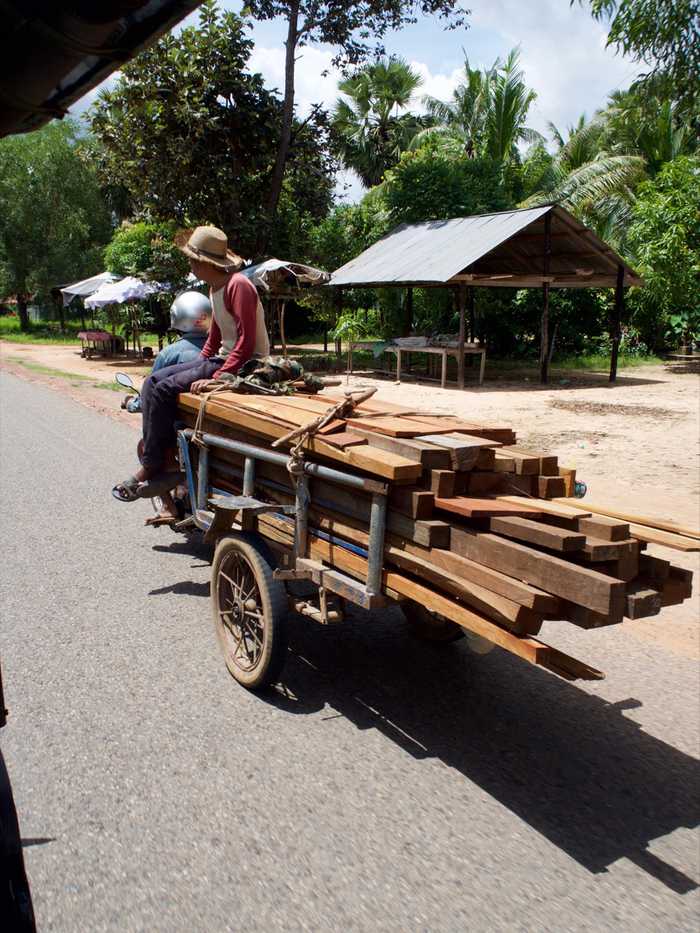 I love looking at how everyone gets around in this town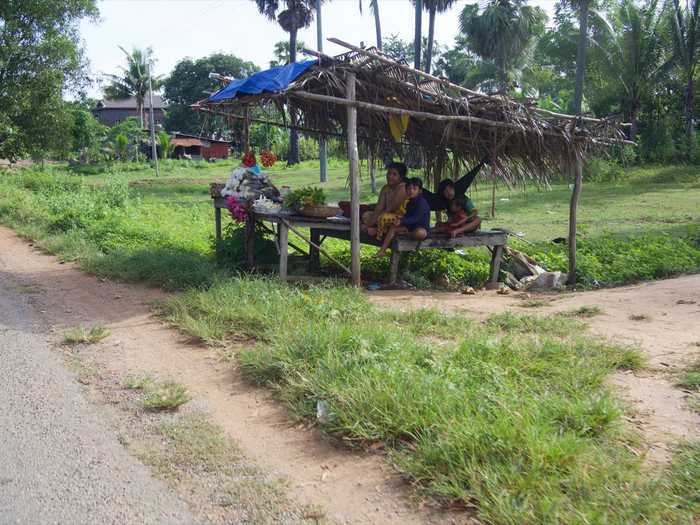 Small shops on the side of the road sell snacks and food and souveniers.
Banteay Srei
The buildings that make up this temple are considerably smaller in comparison to the other temples. The intricate details found here make it extremely popular amongst tourists. The details are so fine that many people say only a woman could have built it, giving it the nickname "The Lady Temple". Others believe that it was named after a woman because there are many carvings of women throughout the temple.
It is so amazing to walk around the temples and notice the intricate details that make this temple special. The libraries seemed to be the focal point of this temple and they were in great shape. The temple area is relatively small and can be finished rather quickly. However, there are a lot of places to walk around outside of the temple. There are several sitting areas that overlook rice paddies. There is even a family that offers boat rides up the river for a small fee.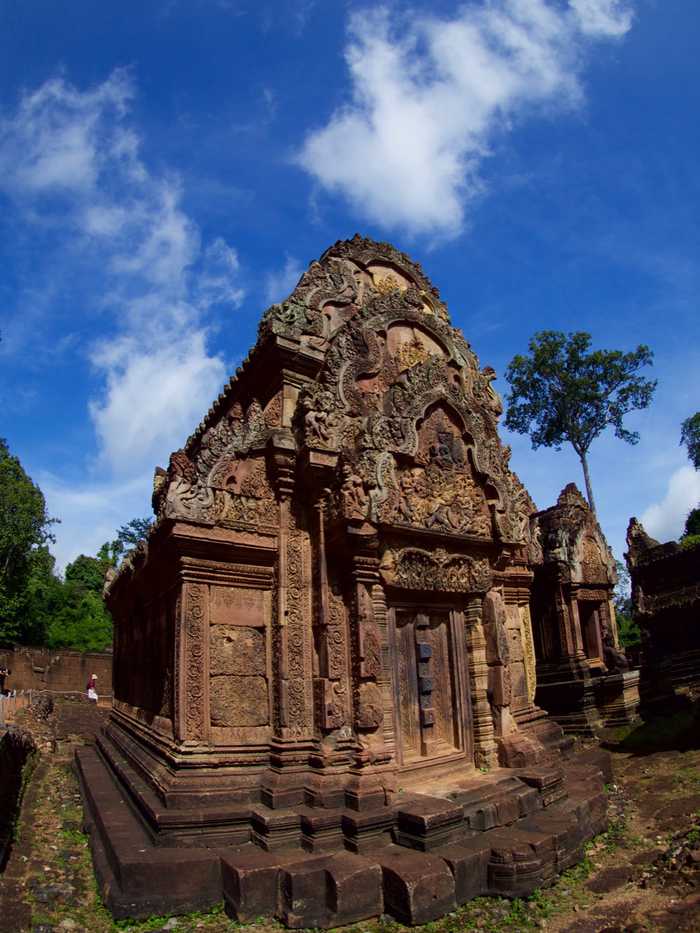 Delicate engraving work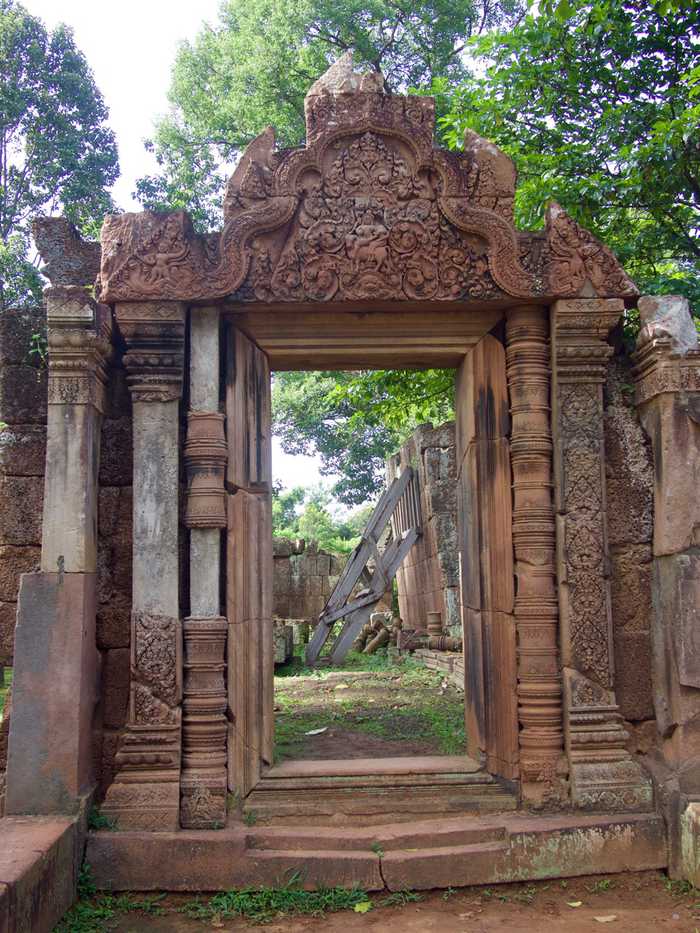 The archways are still stunning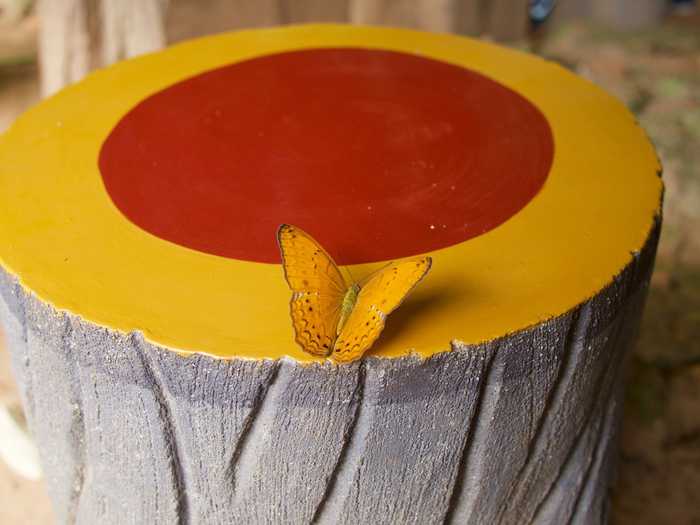 Even the butterflies stopped by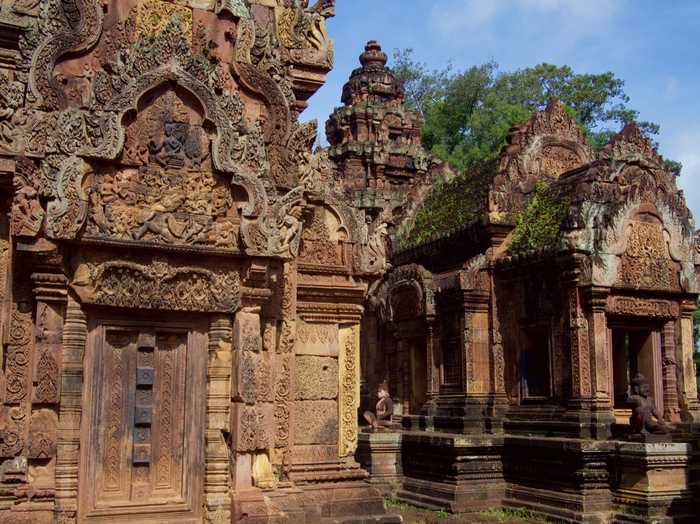 These temples are in such great shape!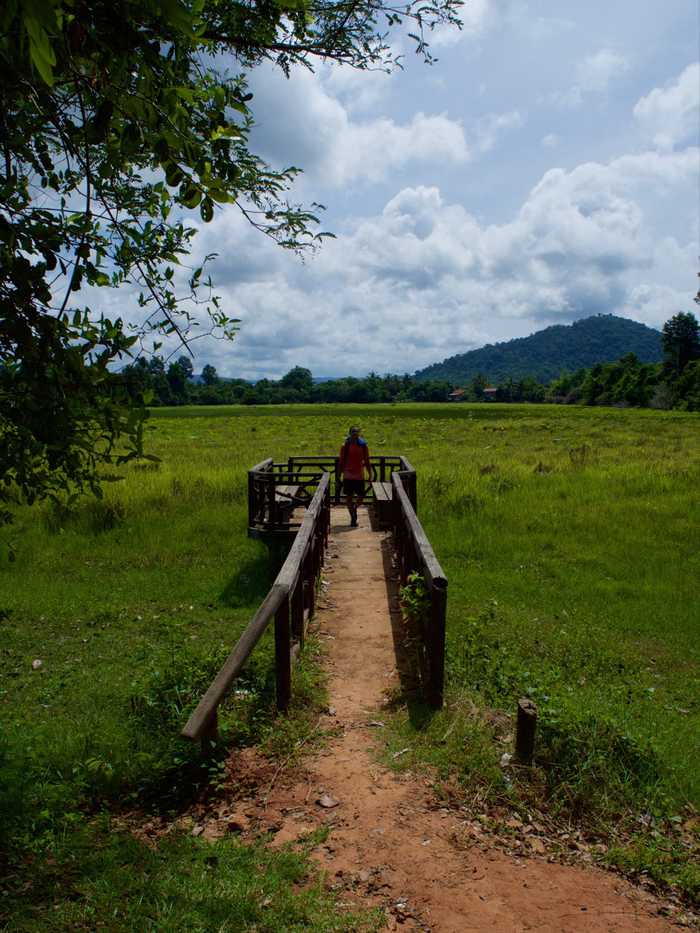 Rice paddies behind the temples
Banteay Samre
As soon as our tuk-tuk stopped outside of Banteay Samre a little girl popped up next to me and surprised me. She was selling goods like many other children throughout our excursions but she was different. She was more charismatic and charming compared to previous kids. She realized she had startled me and thought it was funny as well. She asked my name and said she would wait until I finished looking at the temple. I liked that she was not pushy.
Banteay Samre was built by a high ranking official during the rule of King Suryavarman II and Yasovarman II. The structure is similar to other temples built during this time; like Angkor Wat and Thommanon Temple. The temple was so quiet and we had it all to ourselves, accompanied by a cute grey cat. It was so peaceful and there was a light breeze that felt refreshing. We got to wander around the temple freely and did not have to worry about being anyone else's shot.
As we were exiting the same young girl approached me from the beginning and asked if I wanted to buy anything from her. When we had previously left her I heard her speaking to another couple in Spanish and her friends were speaking to another couple in Italian. I asked her how many languages she could speak and we counted six. Her friends were also so cute, so we bought some crafts. It was an impressive moment that I wrote a whole post about it, which you can read The smartest little sales woman.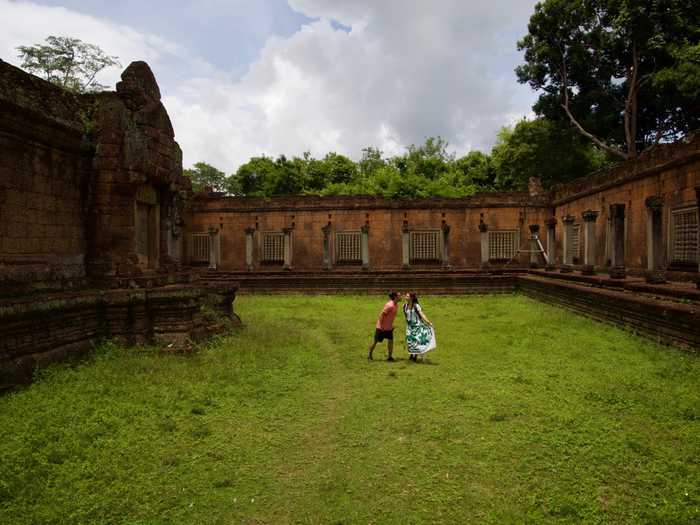 A rare show of PDA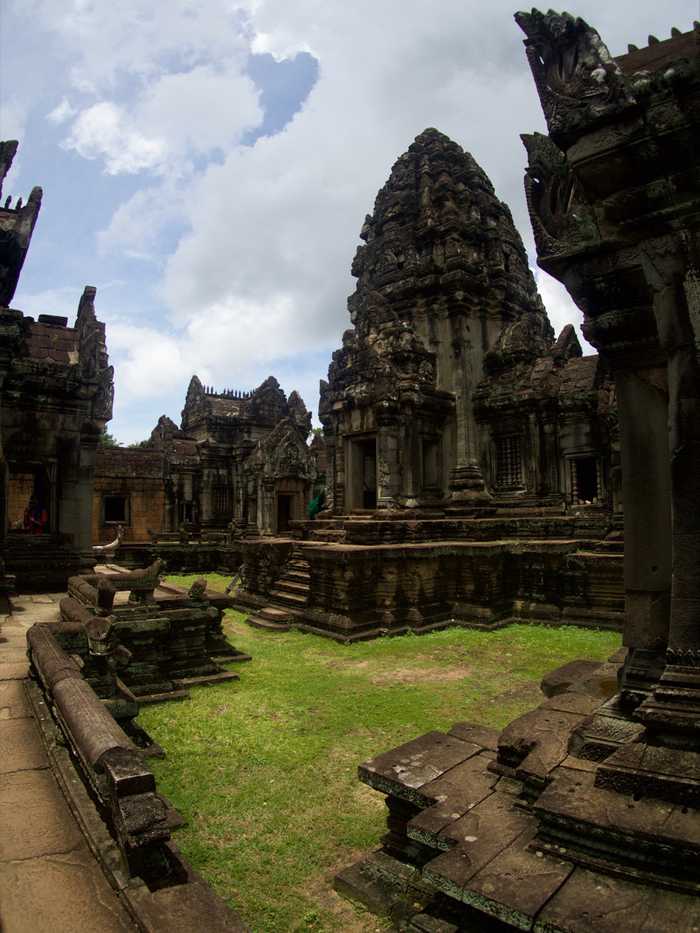 These temples are incredibly clean and maintained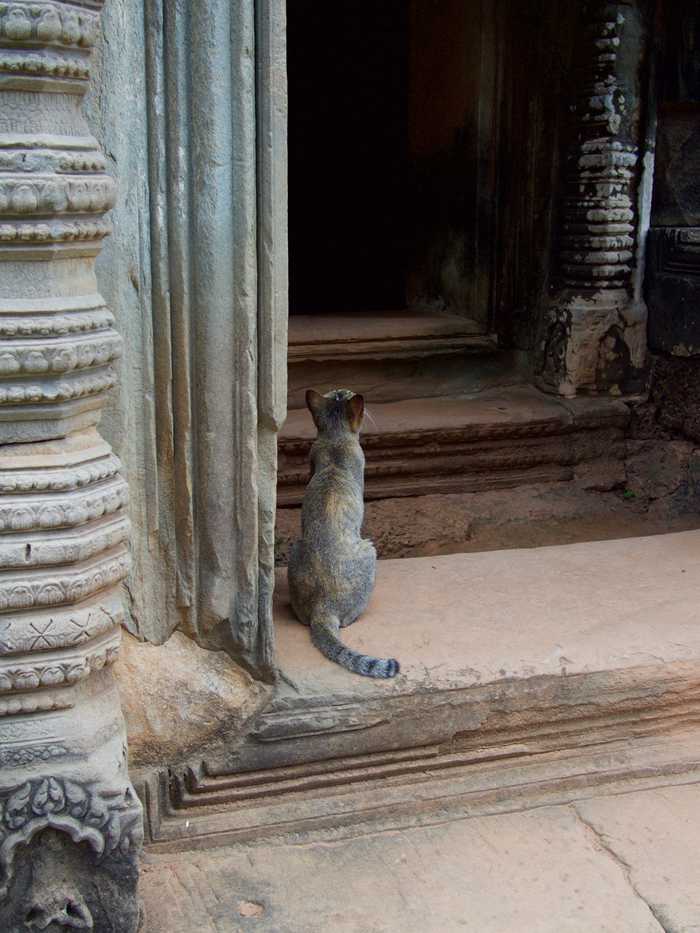 We had a furry visitor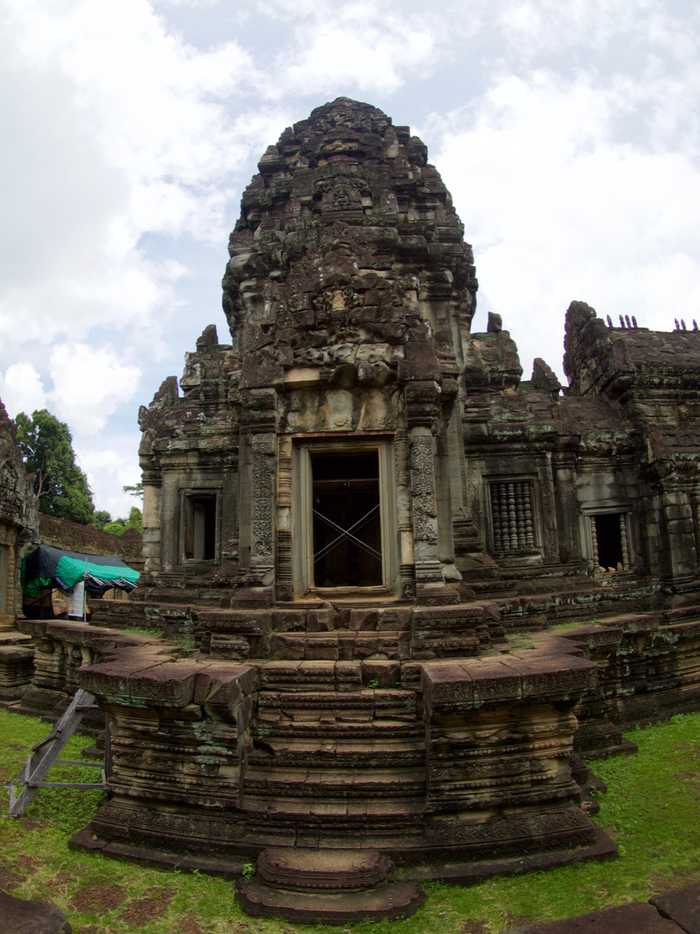 No one was at this temple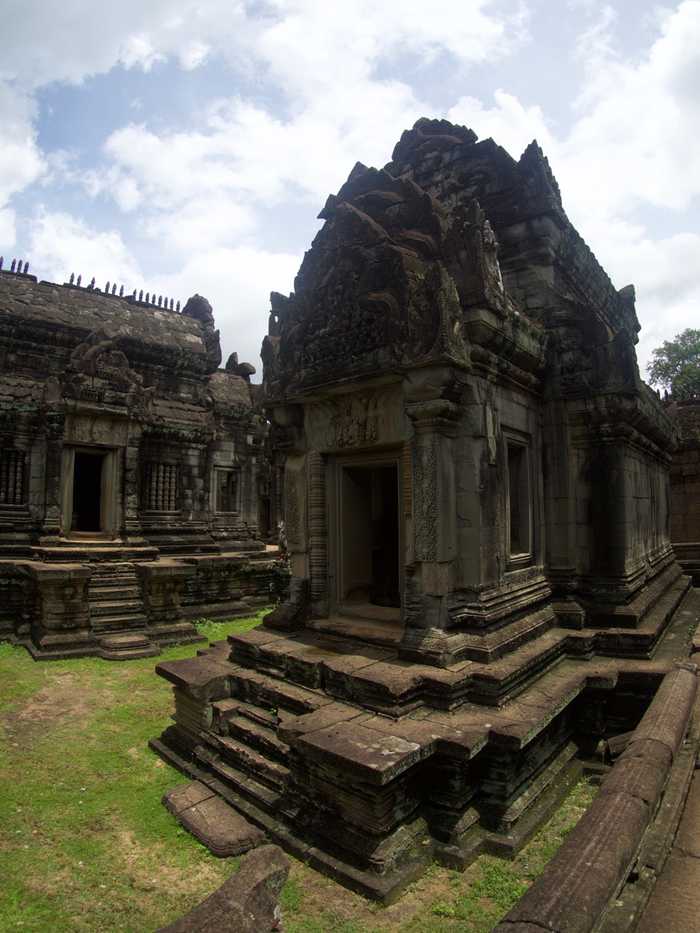 It was incredibly hot on this day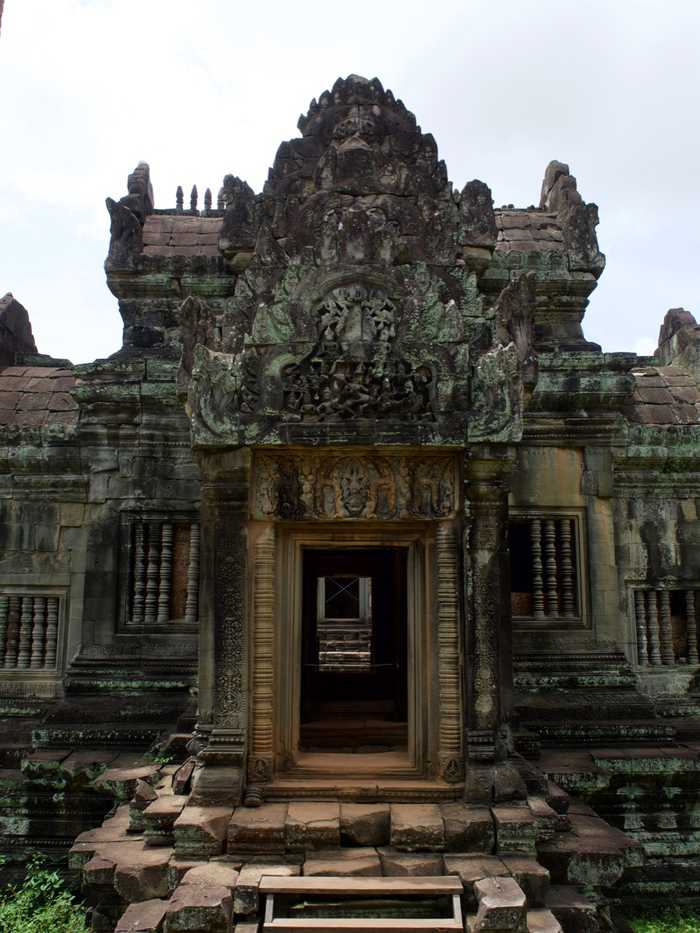 I loved that we were able to visit a temple that didn't have anyone else there.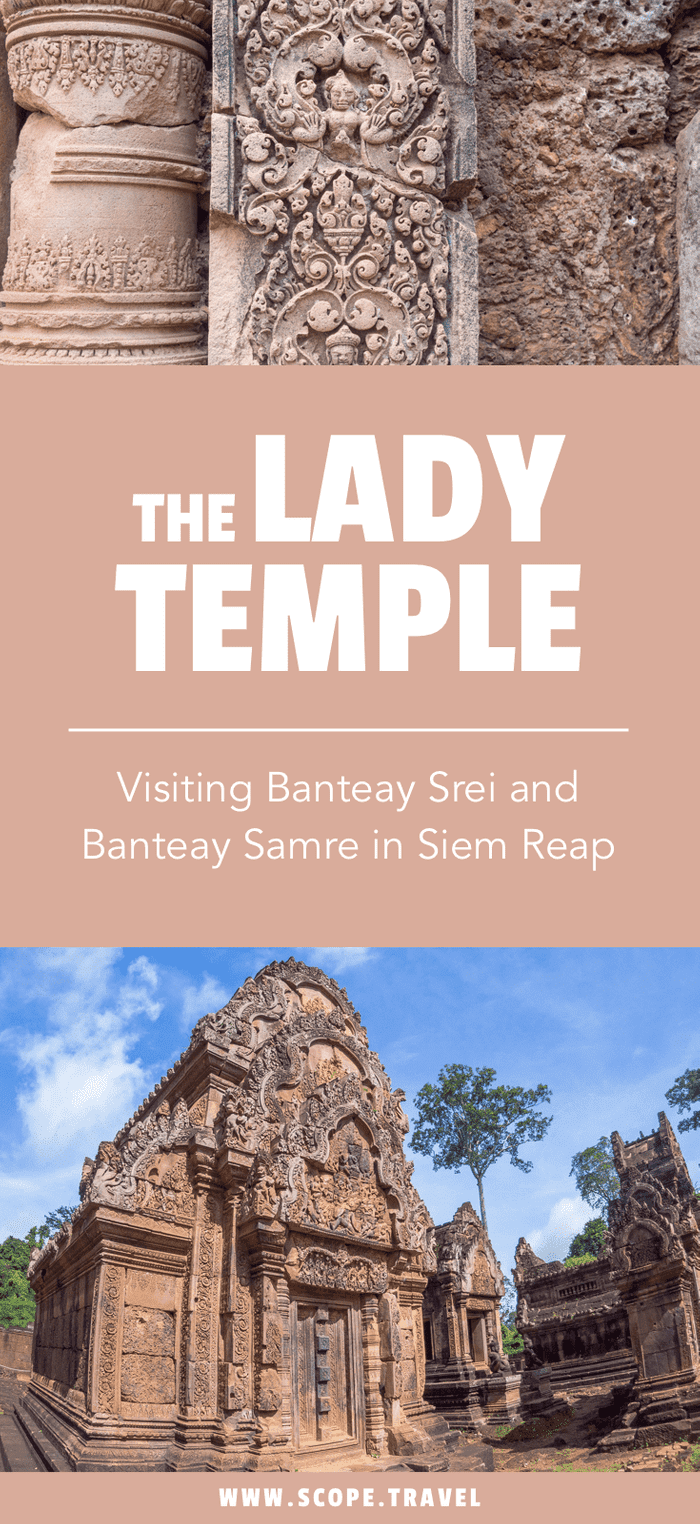 Pin it for later.
Join our weekly adventures
Gain access to our exclusive travel tips and more!
Expect exotic destinations, big adventures, flavorful food and unforgettable stories from our travels.