Why Travel to Bosnia & Herzegovina
By Sydney Tong on November 15, 2016. Read time: 6 mins.
We did not know what to expect when we began planning for our trip to Bosnia & Herzegovina (BiH). We did not know anyone who had traveled to any of its cities or knew what to do when we got there. We had only seen photos capturing its timeless beauty, and that was enough for us to pack our bags.
Every traveler should make this ruggedly beautiful country their next destination. The friendly people, the charm of the cities, the great wine and the lack of crowds quickly made this country one of our favorites.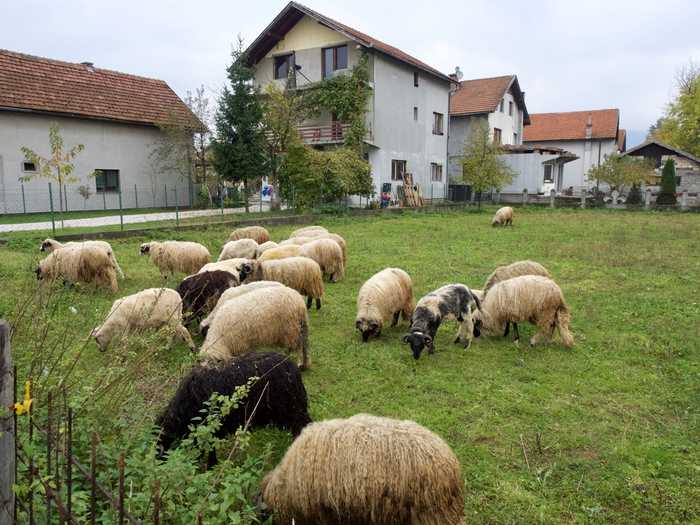 Sheep we encountered on our walk to the Sarajevo Tunnel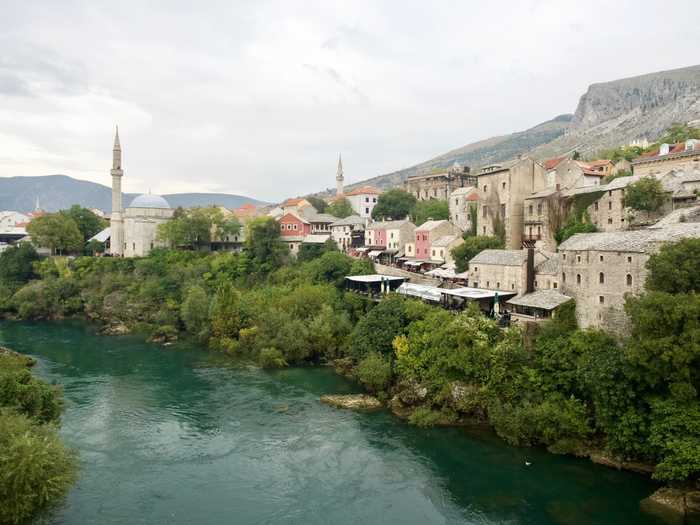 The beautiful river and buildings in Mostar
History
BiH has a complicated past and has been part of the Roman Empire, Ottoman Empire, Austro-Hungarian Kingdom and part of Yugoslavia. As BiH became an independent nation, it kept parts of these cultures for itself. The beautiful buildings around the cities are from the Austro-Hungarian Kingdom. The strong coffee culture was left behind from the Ottoman Empire.
Understanding the back-history gives an understanding of the culture, but once a traveler learns about the Yugoslav Wars from 1992-1995, they will begin to understand the people. In Sarajevo, we enrolled in a walking tour, and while there were not many sights, our tour was rich with personal stories from this terrible time. Book a tour with the Sarajevo walking tours
Once we began to break the surface of the history, we were able to have a full appreciation for Bosnian people, their culture, their pain, and their strength.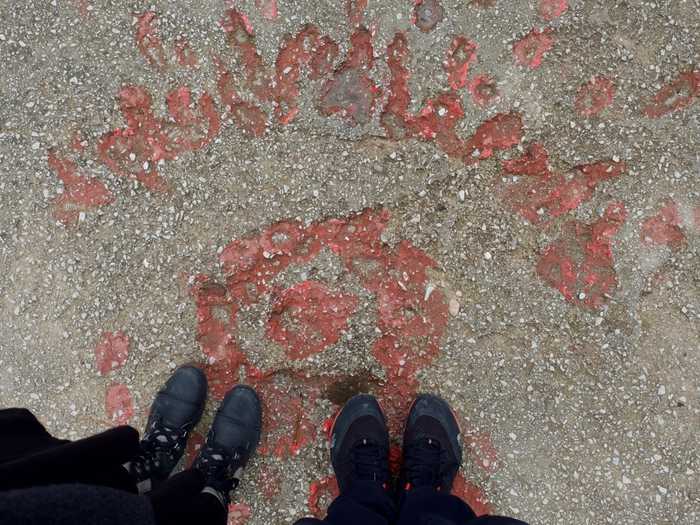 A Sarajevo Rose comemorates those killed by a bomb that fell here.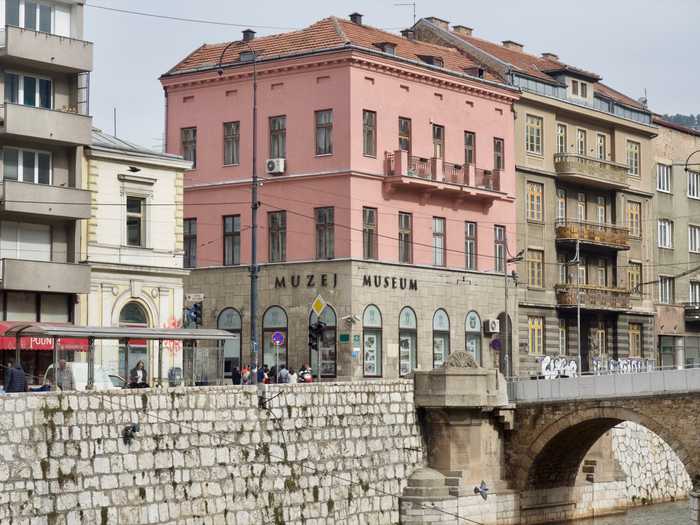 The corner where WWI began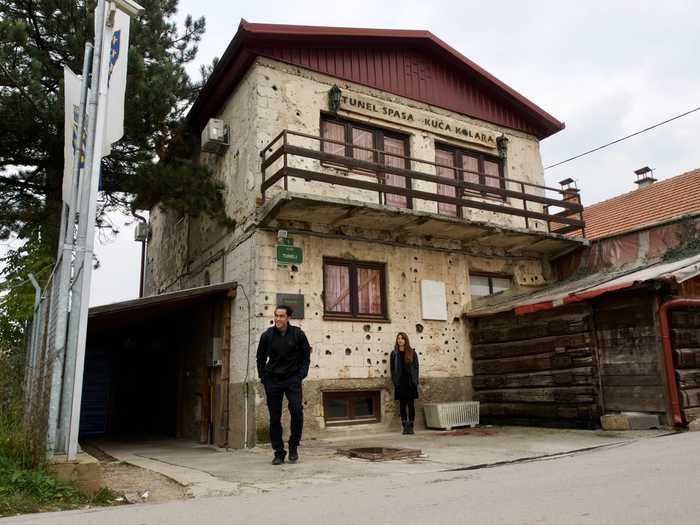 The house the helped Sarajevo survive the seige in 1992.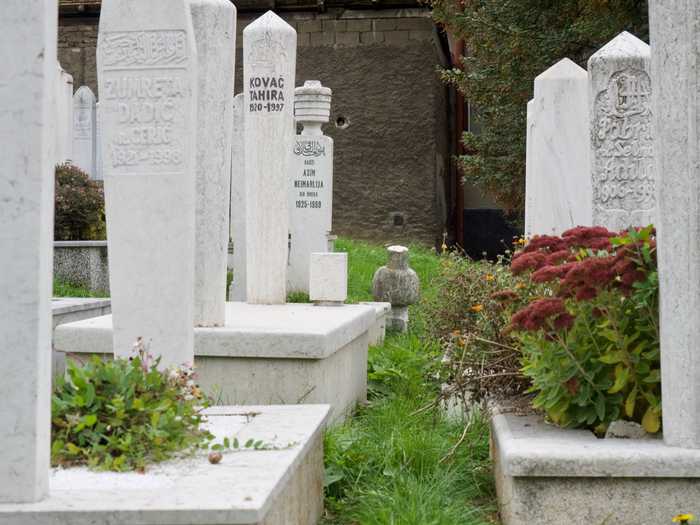 A cemetery in Sarajevo
Coffee
We joked that we saw more people out drinking coffee than we ever saw eating and as I said before, the coffee culture is strong here and makes up their identity. People will sit together for hours over a cup of coffee discussing politics and life. There is not a street without a coffee shop or a restaurant that does not serve Bosnian style coffee.
The style of coffee was left by the Turks from the Ottoman Empire. However, you must never mistake it for Turkish coffee, or risk getting death stares. The difference is in the way it is prepared and served.
This coffee packs a punch and is typically served with a small glass of water and a sweet for once the cup is finished. Take your time when drinking this style of coffee or else you'll end up with grounds in your mouth. Coffee for one person typically costs 2BAM (around $1USD).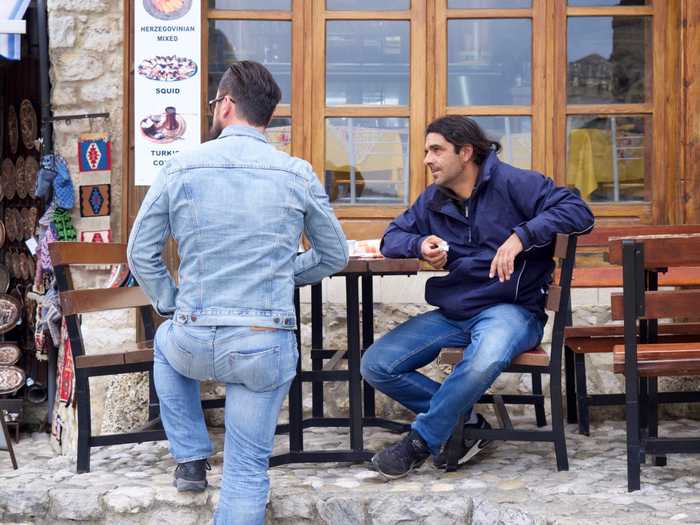 Men hanging out and drinking coffee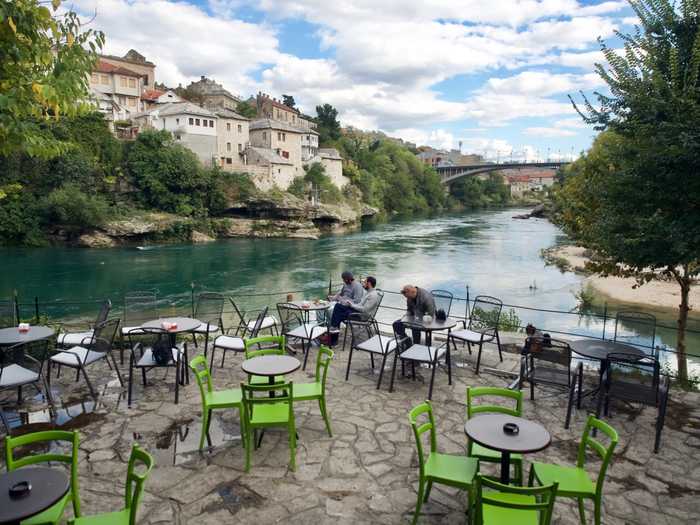 A coffee shop situated on the river in Mostar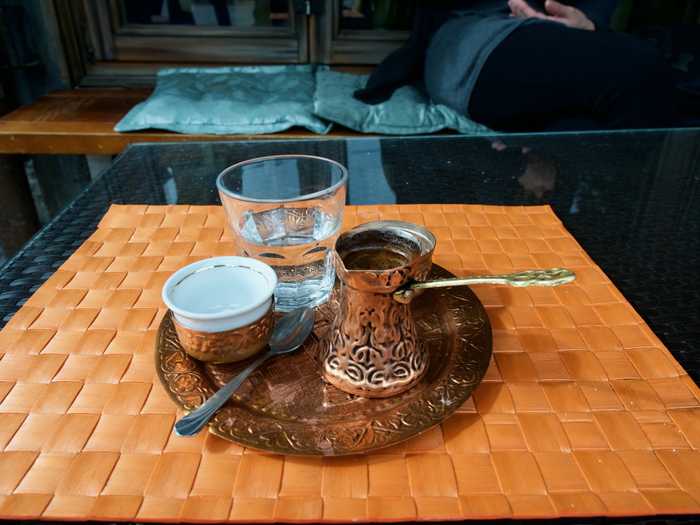 A typical way to serve coffee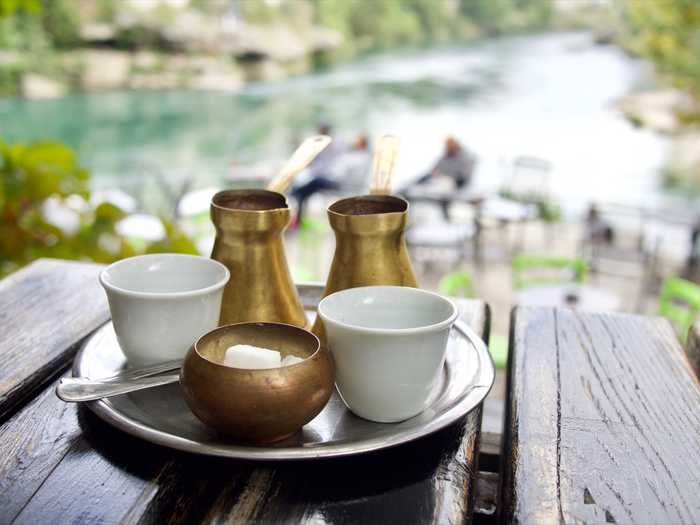 Coffee by the river
Alcohol
The wine in Bosnia is underrated but superb. There are wine shops all over, and the locals who are working in them are enthusiastic to educate visitors on Bosnian wine. It is something they are very proud of, and they should be because it is good. Our favorite Bosnian grape variety is Blatina, which produces a drier red wine. You can get an average/good bottle for 9BAM ($4-5USD).
Alcohol is an interesting topic because the first brewery in BiH was (Sarajevska Pivara) started by Muslims to keep the community happy. We were surprised by the number of craft beers in BiH. In Sarajevo, there is a cool craft beer bar called The Brew Pub.
Some restaurants do not serve alcohol and team up with neighboring bars to keep the customer fed and watered. You will most likely eat your meal at the bar instead of at the restaurant, expect two bills when eating at restaurants/bars like this.
Rakija is a plum brandy that many people drink regardless of the time of day. One friend of ours joked that her grandparents drink a shot every morning to get the day started. She says they are ancient and healthy so maybe the alcohol kills all the germs and disease. It comes in many different varieties; rakija is made out of anything. We tried regular rakija and an elderflower variety, which was dangerously delicious.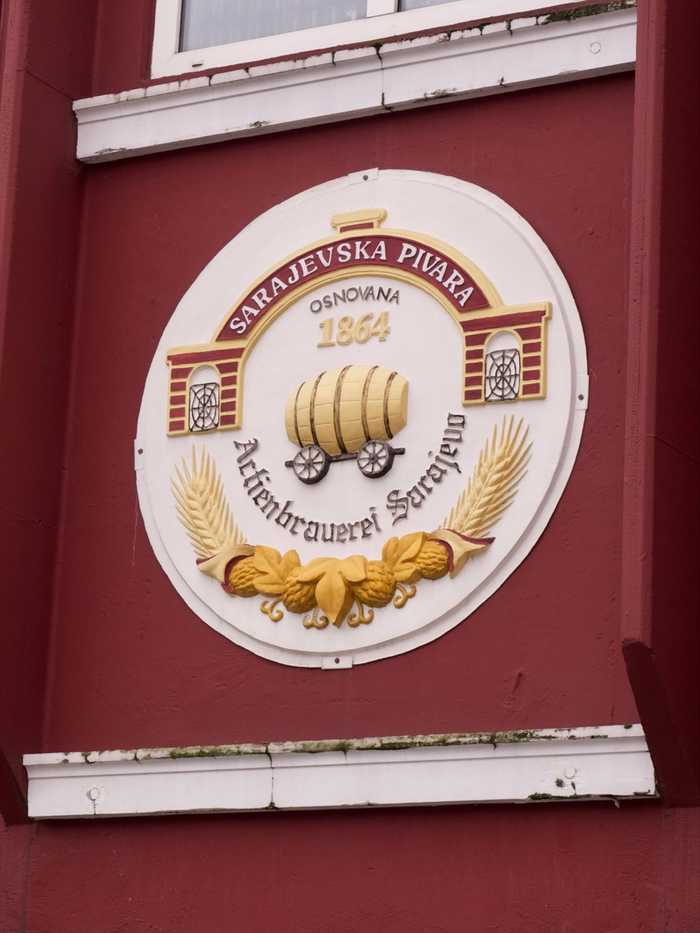 A local Sarajevo brewery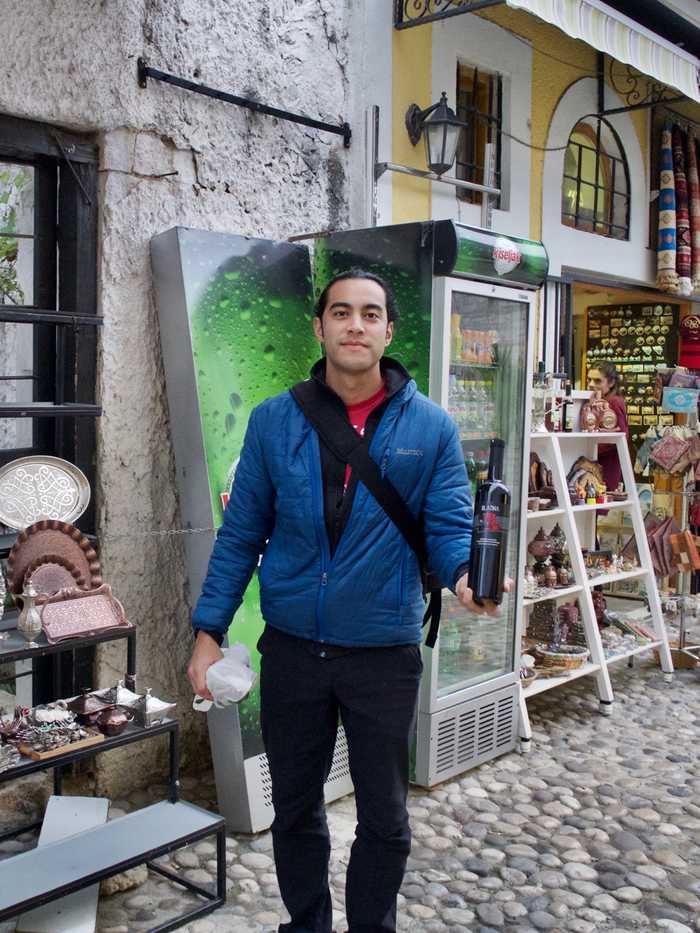 Gabe found a local wine we loved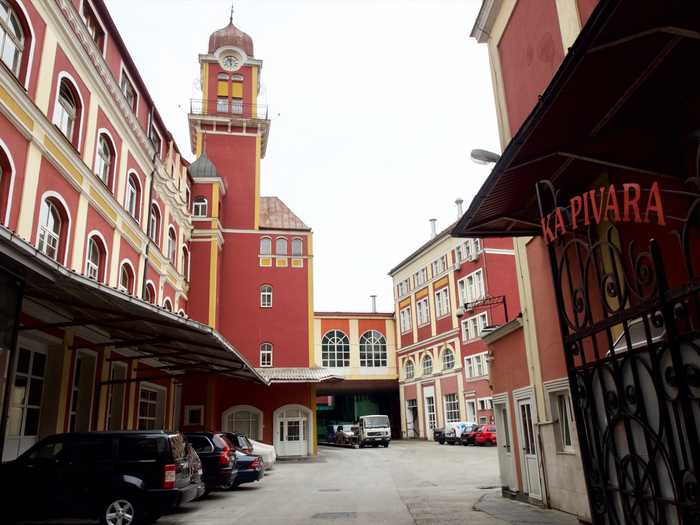 The local brewery
Inexpensive
Traveling in Europe can be frustrating because everything is expensive. BiH is more affordable compared to its neighbors. Food, drinks, travel and accommodations are all affordable to those traveling on a budget. When we were here the unemployment rate was 45%, so bring in your foreign dollars and let's stimulate this economy!
We also found that BiH was the best place to buy souvenirs and keepsakes. Buy all the cool stuff you see, because you will not see it anywhere else, and if you do it will be much more expensive.
We used Airbnb while in Mostar and Sarajevo. In both cities, we got prime locations and fantastic apartments for a little under $30USD/night (for two people). We saw hostels for$11USD/night for those traveling alone or wanting to meet new people.
BiH uses the mark (BAM) as currency, and some places will accept the Euro. If you decide to pay in Euro, you might end up paying more.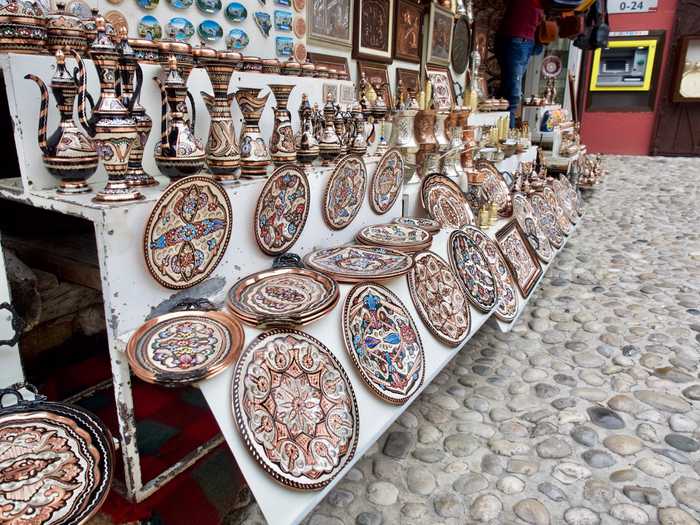 Beautiful Bosnian souveniers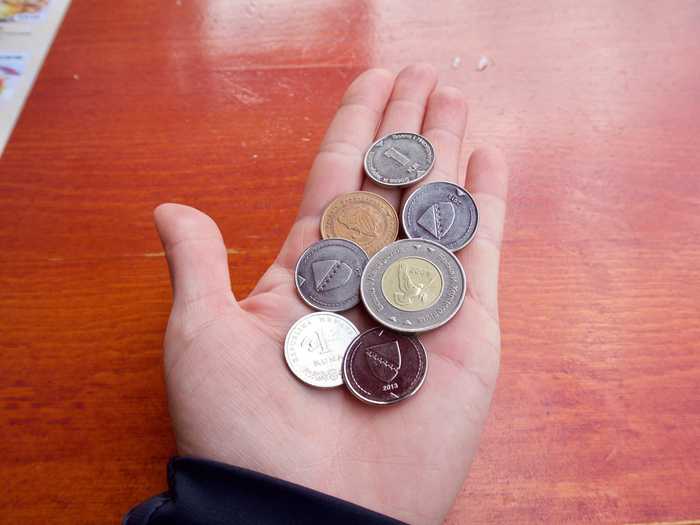 Bam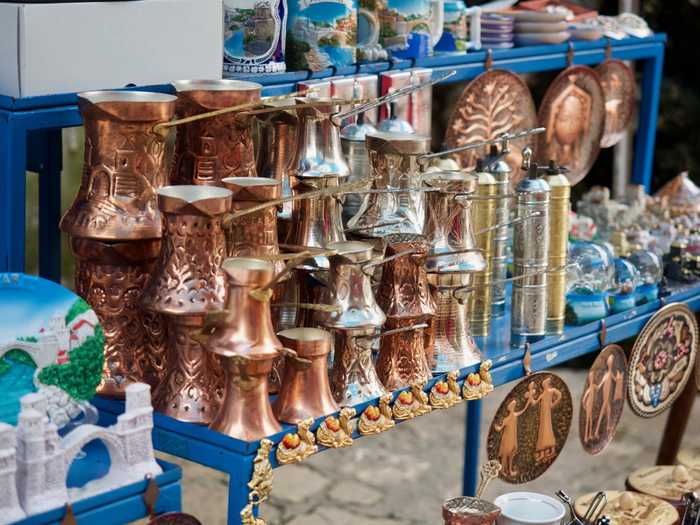 Coffee sets for sale at the local market
Food
It is always a treat for us to try different cuisines. The food is meat based and is perfect for brisk fall days. The salads are light and fresh, and the meats are hearty and spiced to perfection.
Without a doubt, you will have the opportunity to try Cevapi which is a pita bread filled with small sausages served with diced onions and cheese. Many Bosnian people say that cevapi should be on their flag because they love it so much.
BiH is not yet known for their cuisine, but we found that asking for your waiter's advice can open up so many more options to delicious authentic food. We have posted more pictures than usual because it is hard to find information on what to eat in BiH and we think the cuisine deserves a fair shot. Hover over the photos to get the name of the dish.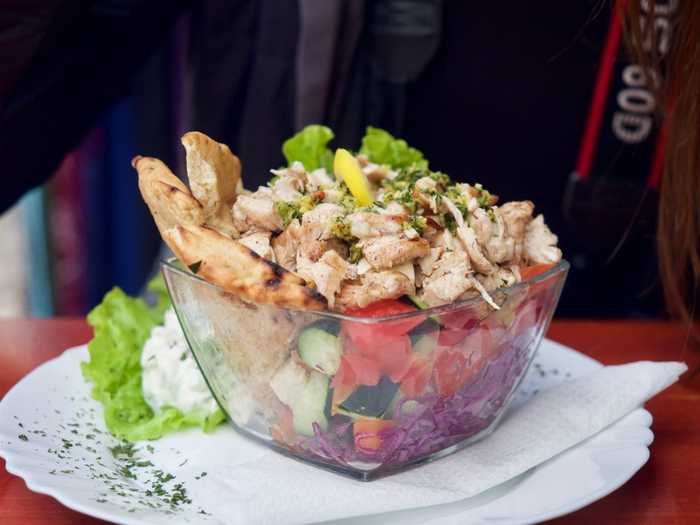 Fresh veggies and chicken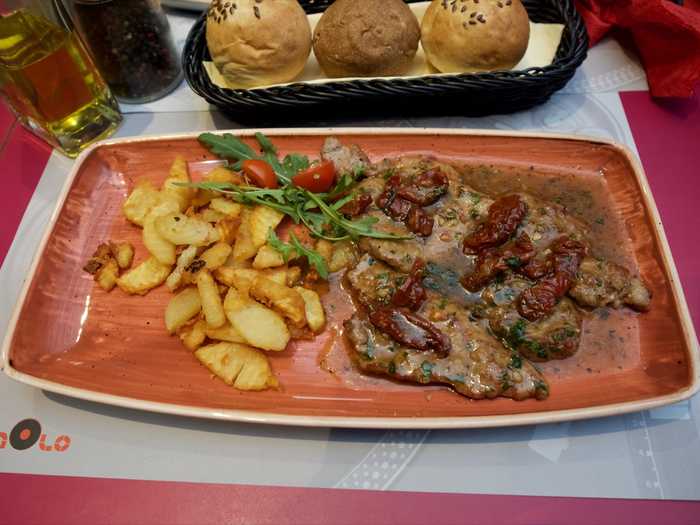 Veal and tomatoes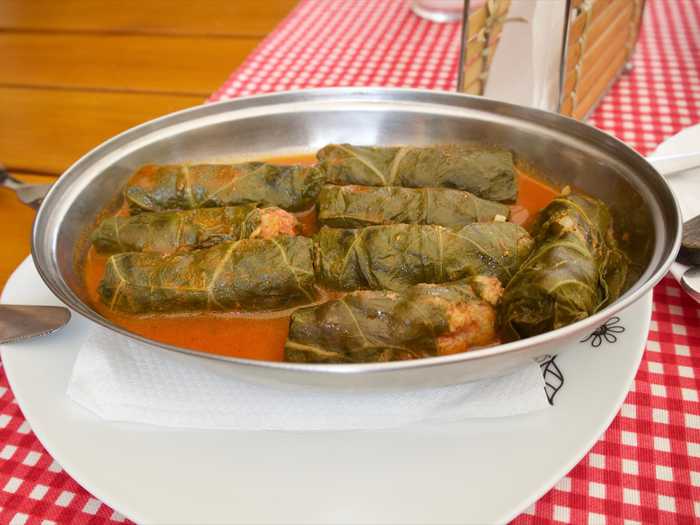 Grape leaf wrap
Cevapi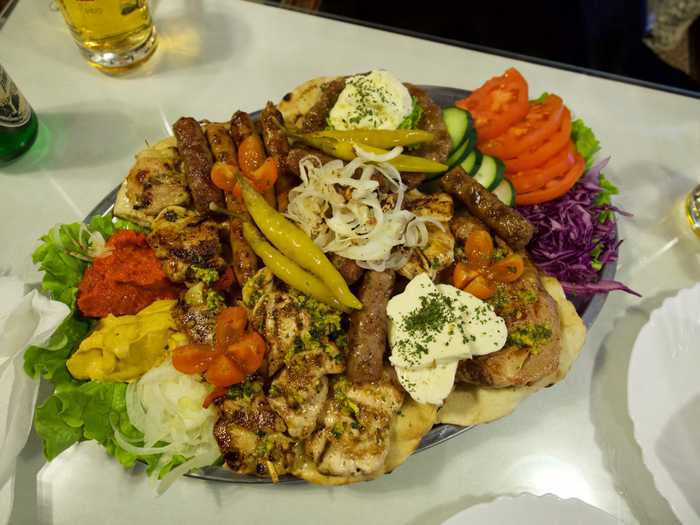 Meat platter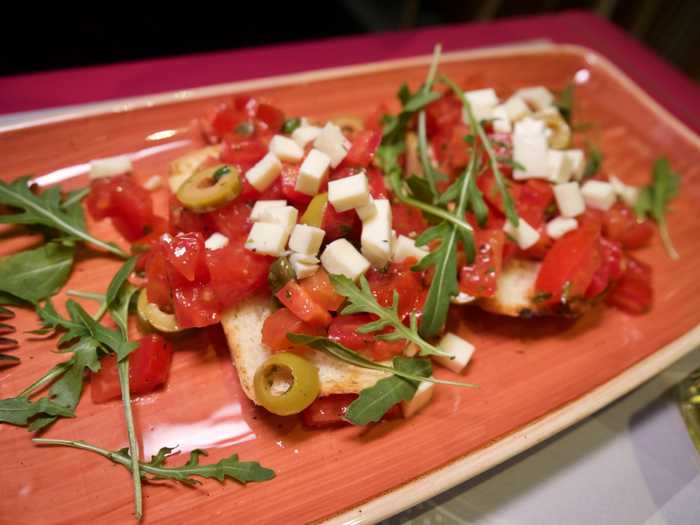 Fresh bread, tomatoes, cheese and arugula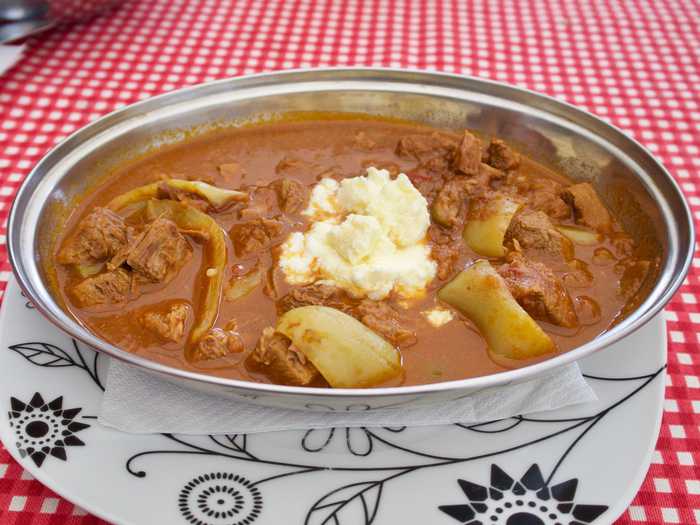 Bosnian meat stew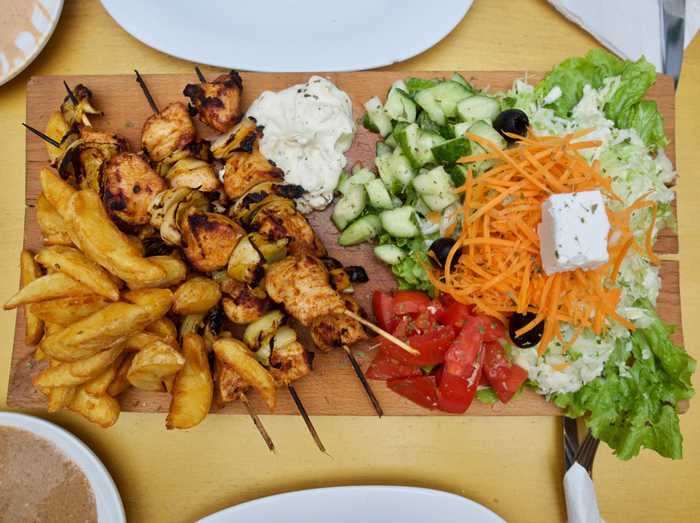 Sarajevo Kebabs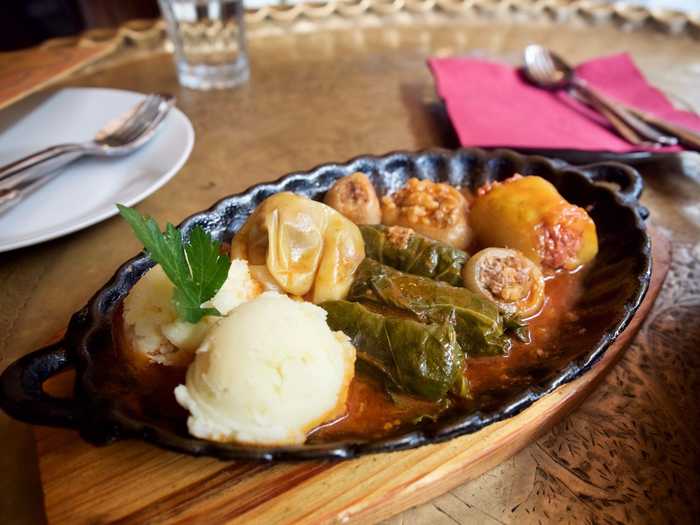 This is called Sarajevo Pot
Outdoors
The colors in BiH seem to be brighter and more vibrant. The rivers are a bright turquoise, the greens of the trees are lush, and the sky is an endless blue. Once out of the city the colors seem to shine even brighter. The landscapes are out of a storybook, and I have never seen scenery so perfect.
BiH is unspoiled from the mass crowds, so the outdoors is incredible. Here you can find rafting, hiking, biking, skiing, and climbing. There is something for everyone, and everything includes stunning views.
There are many landmines leftover from the war, do not go hiking without consulting a local expert beforehand.
We love being outdoors, but I was still recovering from an injury, so we weren't able to do much. We will return for more outdoor excursions when we are able-bodied.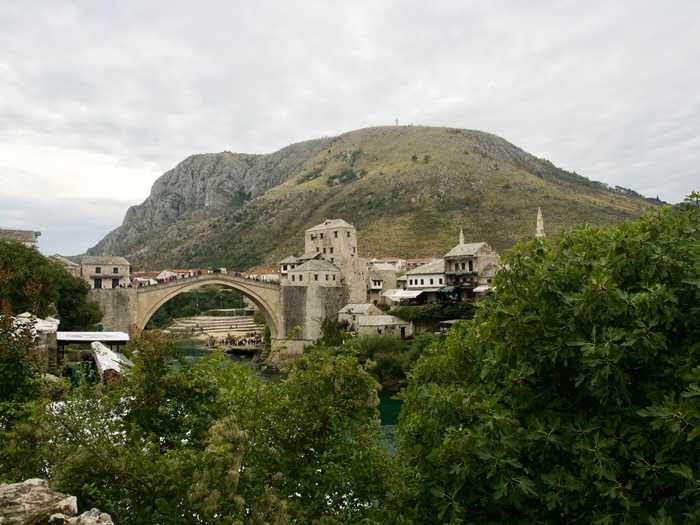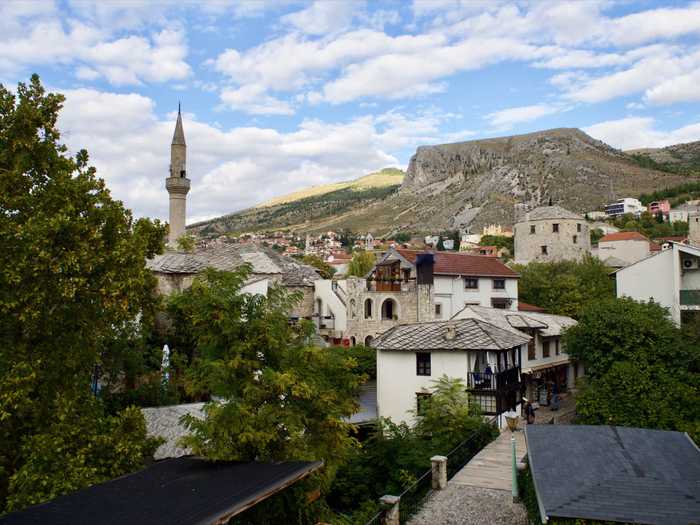 More views of Mostar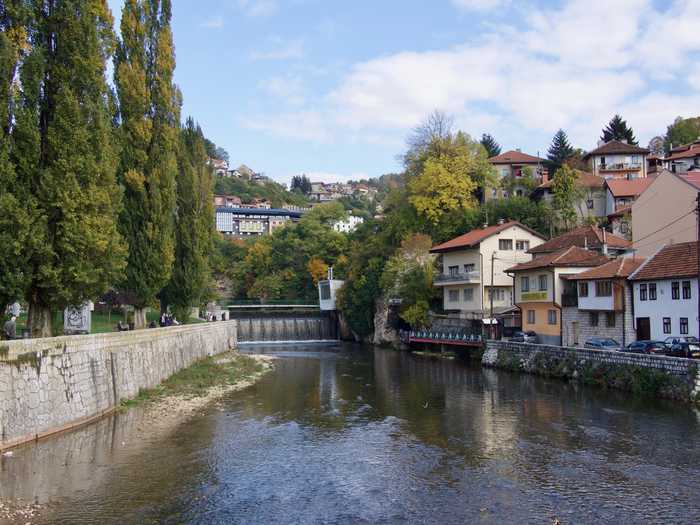 The river of Sarajevo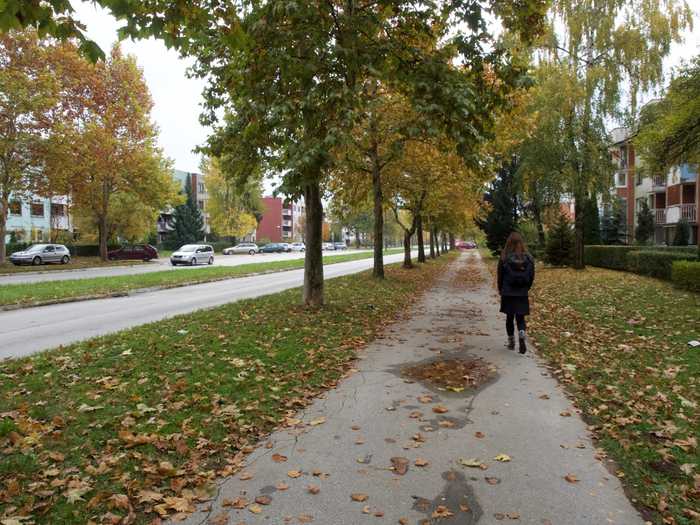 Fall in Sarajevo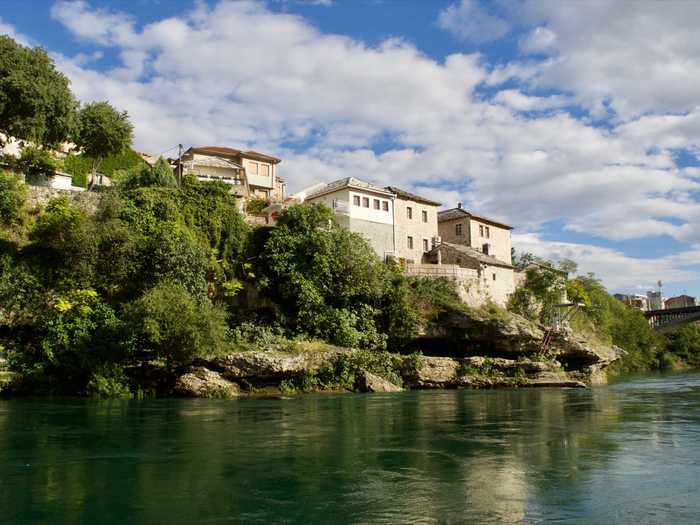 More views of Mostar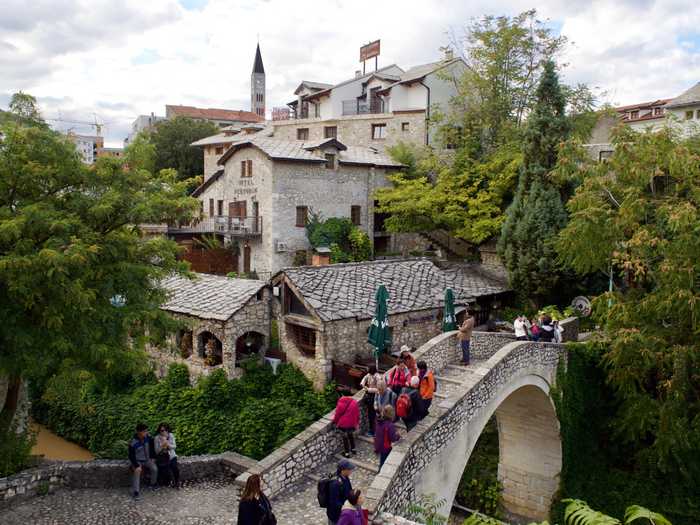 More views of Mostar
Fewer crowds
The crowds that plague western Europe are nowhere to be seen in BiH, which makes the experience even sweeter. The past war tends to make people uneasy to visit, but it is much different than it was 20 years ago.
BiH is still authentic and has not yet had to conform to the masses of tourists. The pace is slow, and the people are kind. Once we were able to learn basic words and simple phrases, people were more willing to help us. BiH is where a vacationer transforms into a traveler.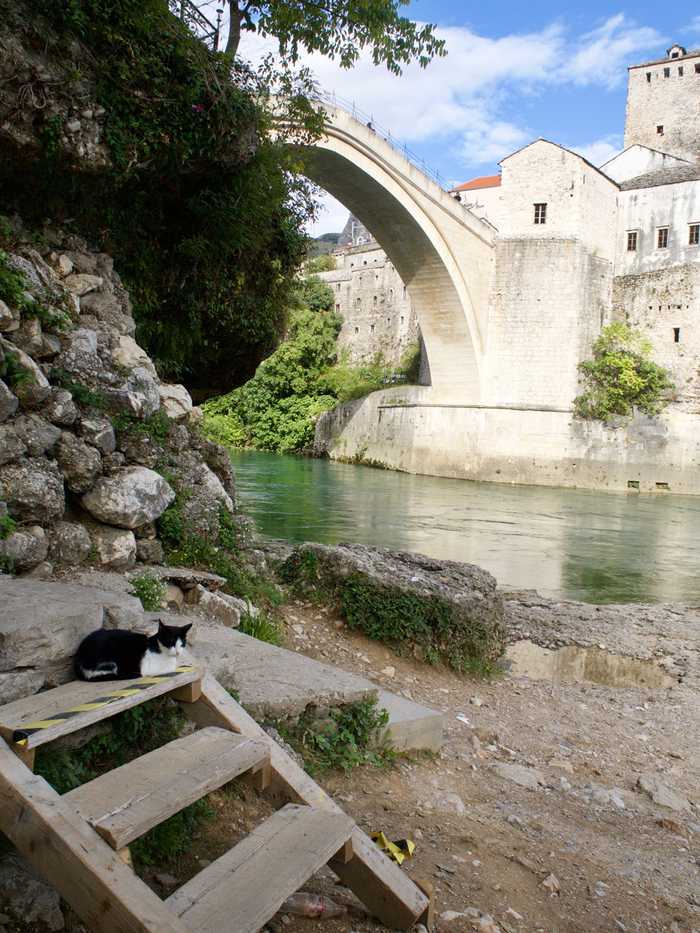 A cute cat hanging out by the river
Desserts
There was a bakery by our apartment, and the woman would laugh every time we walked in because we were craving Bosnian sweets and desserts. We must have looked crazy to her.
BiH does an excellent job of balancing the sweet and nutty flavors in their desserts. Flaky and syrupy baklava sprinkled with freshly minced pistachios is something from the Gods. We tried Bosnian Kadaif that was so delicious and melted in your mouth. Freshly baked pastries with almonds and custard baked on top were something that we would eat daily. We could not eat enough of the desserts during our stay there.
I stopped writing this article so I could make some Rahatlokum, which is Bosnian style of Turkish delights. It was my first time. The recipe I used is right below. I didn't have rosewater, so I used some elderflower liqueur, St. Germain always pulls through with the win.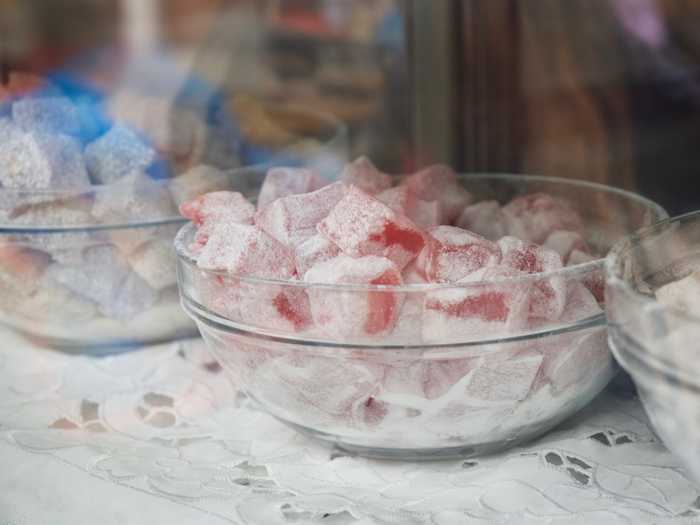 Turkish delights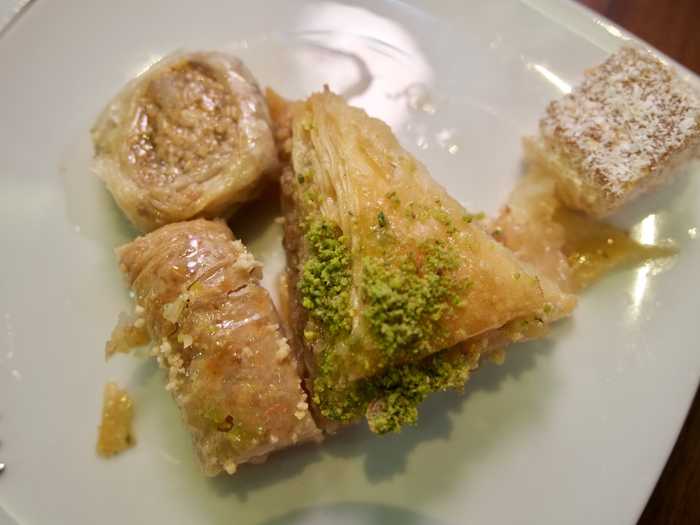 Bosnian style baklava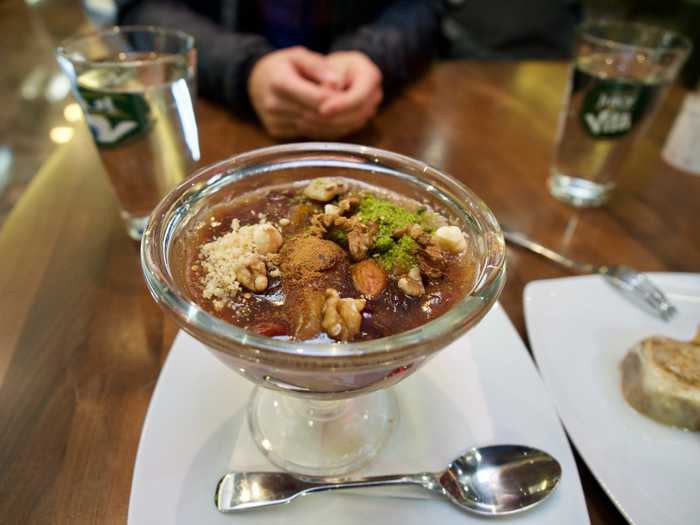 Some sort of Bosnian nut pudding
I love to cook and when we come back home from trips I usually try to make something we tried during out vacation. This time around I was really set on making delicious turkish delights. I really liked this recipe and made it several times.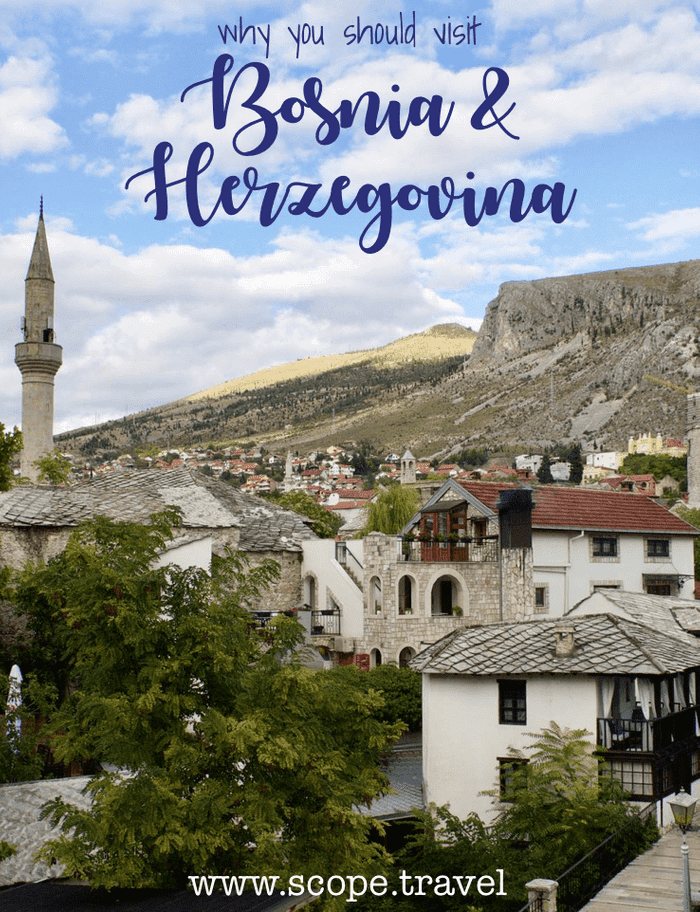 If you like it, then Pin it for later.
Join our weekly adventures
Gain access to our exclusive travel tips and more!
Expect exotic destinations, big adventures, flavorful food and unforgettable stories from our travels.