Five Getaways That Won't Break the Bank
By Sydney Tong on July 14, 2017. Read time: 5 mins.
Visiting an exotic and faraway land for your next vacation does not have to break the bank. Thousands of unforgettable cities around the world that don't come with a hefty price tag. These five affordable cities are some of our favorite travel destinations that won't leave you with an empty wallet.
I use the Numbeo 'cost of living calculator' to compare prices of our home city to our next destination. Numbeo relies on users from all over the globe to input current prices on items in their hometown. They have average prices for apartments, a bottle of wine, a meal for two and even the cost of a pair of Levi's.
This resource is helpful when I am preparing a budget for an upcoming trip. It helps me be aware of expected costs before I even arrive in the city. It also lets me decide how long I can afford to stay in any given city. The link to the Numbeo Cost of Living Calculator is at the bottom of the article.
Ho chi minh city, vietnam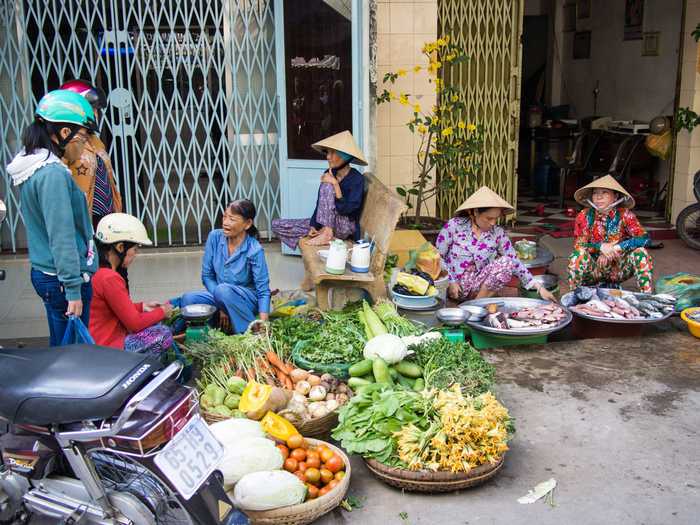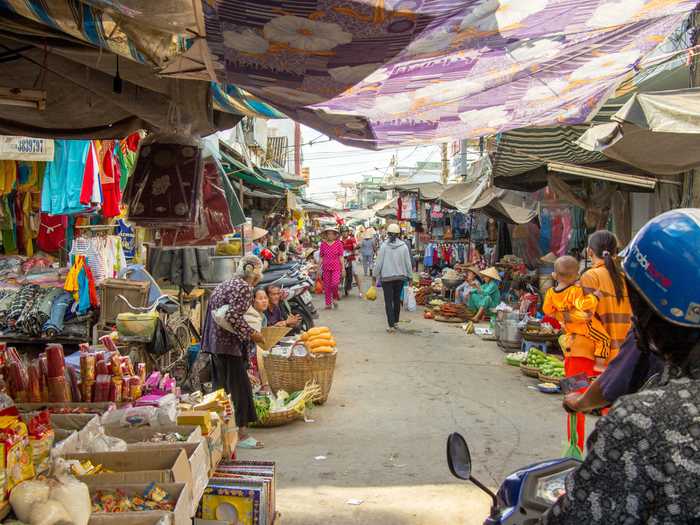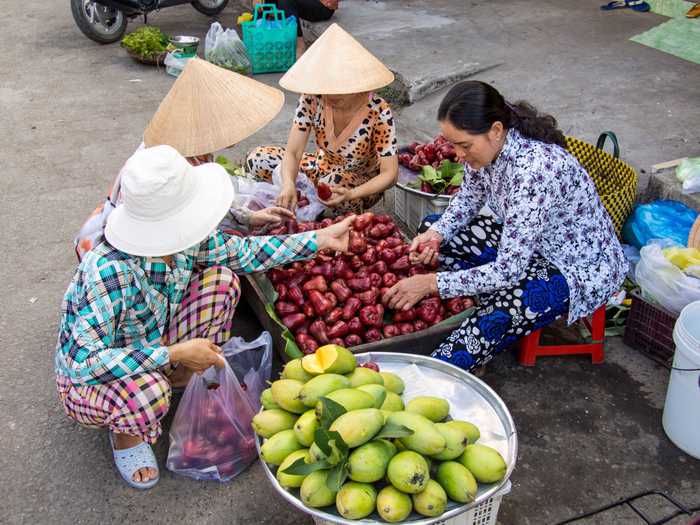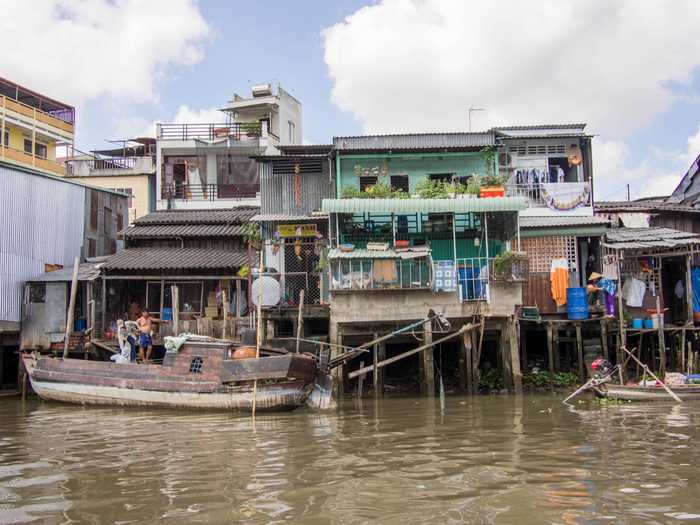 Exciting city and humbling countryside. 
1 usd = 22,698 vietnamese dong
Ho Chi Minh City is my favorite city to visit on the entire planet. My taste buds crave hot bowls of pho, fresh Vietnamese-style sandwiches, perfectly grilled pork on top of hot rice. Vietnam was once a French colony, and the pastry shops and beautiful architecture still bears a resemblance to French style. We loved visiting the floating markets in the Mekong Delta where we bought fresh breakfast and Vietnamese style coffee from boats floating on the river.
Accommodations

- Hostel $6-$12/night, 5-star Hotel $100-$350, 2-Star Hotel $19-$35, Airbnb - Entire home loft for $30-60

Inexpensive restaurant-

 $1.76 - 40,000D

Meal 3-course for 2-

 $18.91 - 429,292D
Water- $0.28-6,000D 
Coke- $0.47- 10,600D
Beer- $0.88 - 20,000D
Bottle of Wine- $11.67 - 264,906D
Lima, peru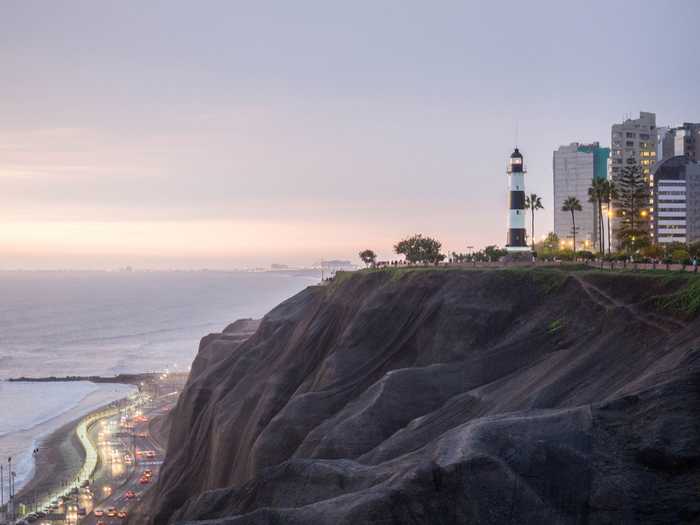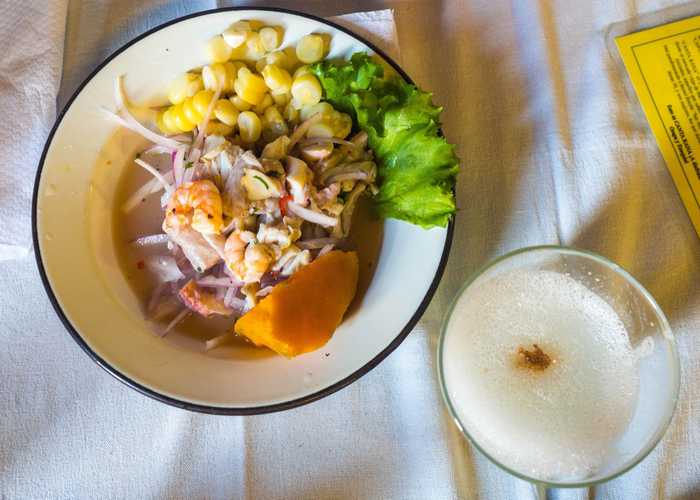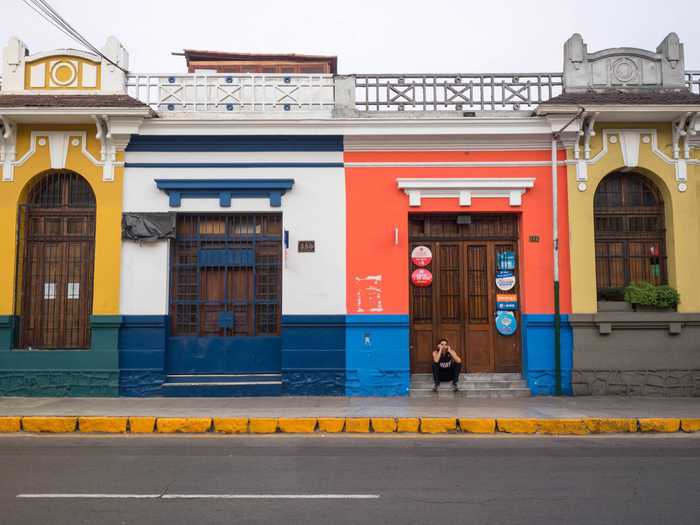 Colorful scenery and good eats.
1 usd = 3.28 peruvian soles
Lima sits on a cliff overlooking the Pacific Ocean and arguably has the best sunsets on the coast. If you appreciate good food, then Lima is the best city to enjoy authentic and fusion Peruvian food. Limenos are proud of their foodie culture and rightfully so. We ate flavor food that was carefully balanced with spices and local produce. If you visit, you must try fresh ceviche, Peruvian BBQ, pisco sour and lomo saltado. If you are feeling especially adventurous, you can try grilled guinea pig. It is a local delicacy.
Accommodations- 

Hostel $8-$17/night, 5-star Hotel $175-$500, 2-Star Hotel $35-$54, Airbnb - Entire home loft for $25-70

Inexpensive restaurant- $3.66 - 12.00S./
Meal 3-course for 2- $30.52 - 100.00S/.
Water- $0.45-1.45S/.
Coke- $0.68- 2.24S/.
Beer- $2.83 - 6.00S/.
Bottle of Wine- $7.63 - 25.00S/.
Budapest, hungary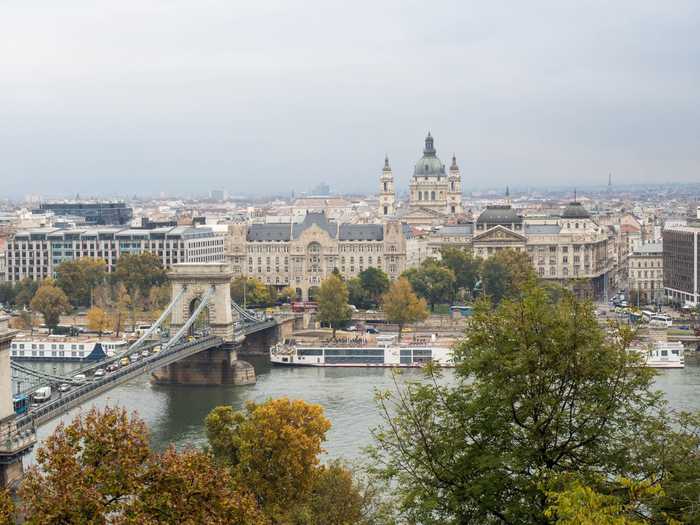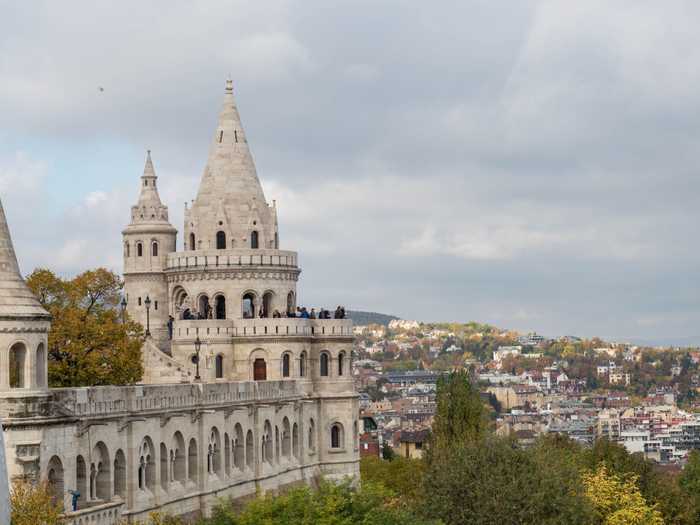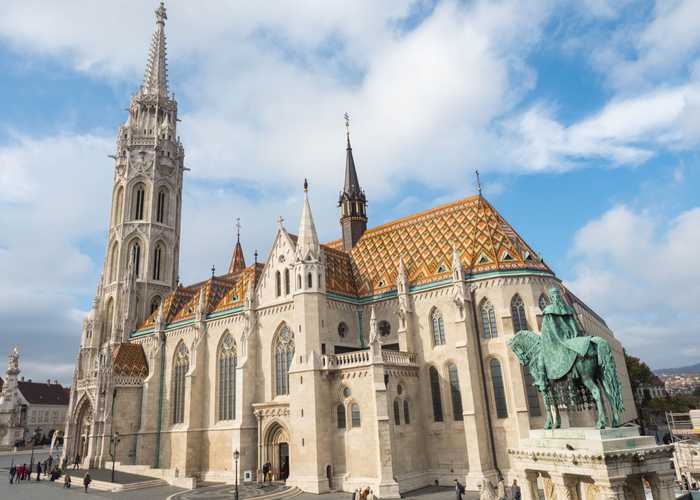 Matthias Church.
1 usd = 276 forint
Budapest was once two cities, Buda and Pest and was united in 1873 to create the city we know today. Budapest is the most alluring European city because the architecture is grand and there is so much history learn. Travelers can take a soak in hundred-year-old Turkish bath houses, have a drink at the ruin pubs in the Jewish district, or walk around the beautiful city. The city is ideal for backpackers and is easy on the budget making it a perfect stop on your tour around Europe.
Accommodations- 

Hostel $9-$25/night, 5-star Hotel $147-$600, 2-Star Hotel $28-$56, Airbnb - Entire home loft for $20-50

Inexpensive restaurant- $5.47 - 1,500Ft
Meal 3-course for 2- $29.16 - 8,000Ft
Water- $0.62- 171Ft
Coke- $0.95-261Ft
Beer- $1.64 - 450.00Ft
Bottle of Wine- $4.37 - 1,200Ft
Johannesburg, south africa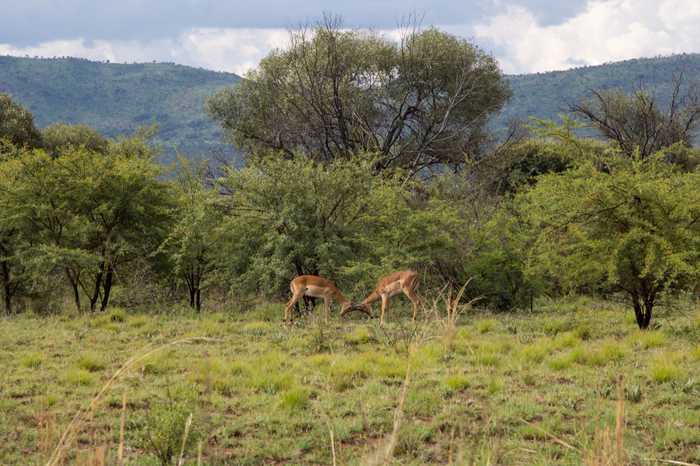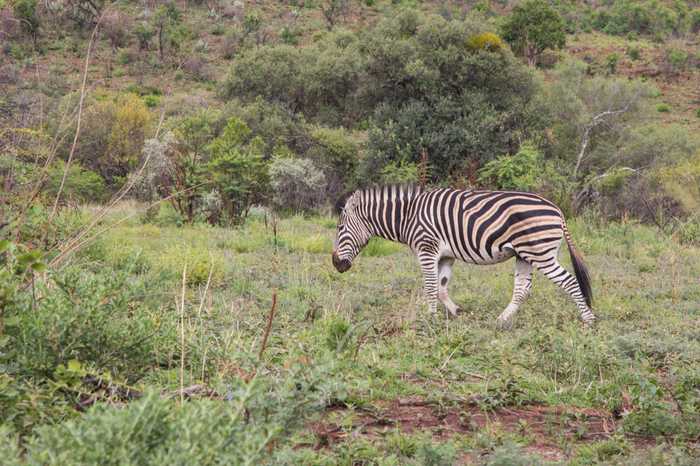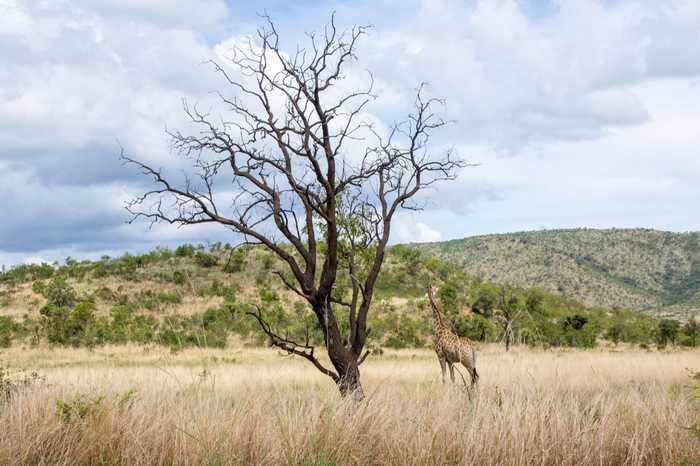 Brought to you from a Mini Cooper!
1 usd = 12.88 south african rand
Johannesburg is a great city for first timers in Africa. Seeing wild zebras, lions, giraffes, and hippos on a safari was unreal at Pilanesberg and Kruger National Park. Getting a feel for and learning about segregation at the Apartheid Museum was powerful and a real eye opener. Don't forget to munch on fresh Biltong, which is similar to beef jerky but with a nice strip of fat along the side. You can find it being sold along the streets in a brown paper bag. Most importantly, travel with a local that knows the ins and outs of the city to stay safe.
Accommodations- 

Hostel $11-$23/night, 5-star Hotel $160-$250, 2-Star Hotel $70-$94, Airbnb - Entire home loft for $28-65

Inexpensive restaurant- $7.85 - 100R
Meal 3-course for 2- $39.26 - 500R
Water- $0.75- 9.59R
Coke- $0.94-11.92R
Beer- $1.96 - 25R
Bottle of Wine- $4.71- 60R
Koh phi phi, thailand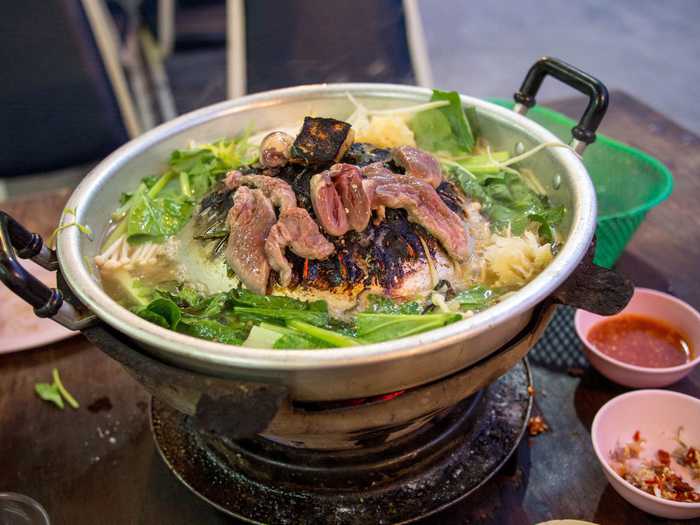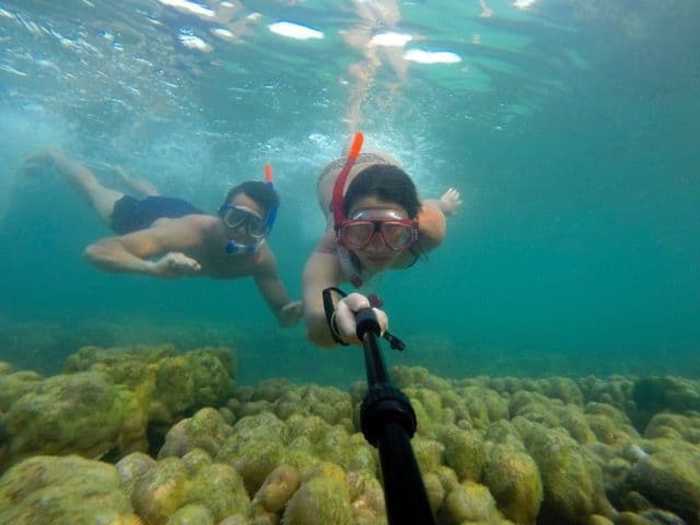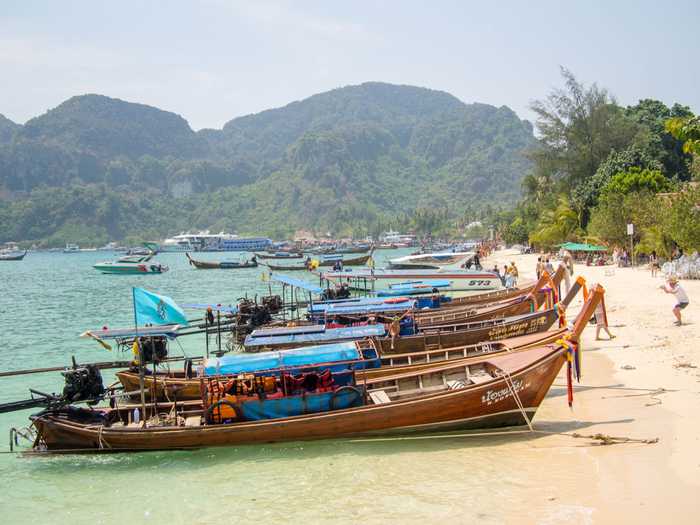 Thai BBQ diving and private boats.
1 usd= 33.96 thai baht
Ko Phi Phi is a small tropical island off the coast of Thailand. Rock climbing, diving, kayaking and cliff jumping are the main attractions to this adventure traveler's paradise. We hired a man with a long boat to take us to the most exclusive and private diving spots around the island for the equivalent of $60USD for 8 hours. We snorkeled in the clearest waters and saw bright coral living in these warm tropical waters. These brightly colored fish were unafraid, and we had the magical experience of swimming among them. Koh Phi Phi is the perfect island to get-away from the stresses of everyday life and to refresh your perspective.
Accommodations-

Hostel $9-$15/night, 5-star Hotel $150-$250, 2-Star Hotel $22-$35, Airbnb - Entire home loft for $31-60

Inexpensive restaurant- $1.77- 60.00THB
Meal 3-course for 2- $20.63 - 700 THB
Water- $0.39 -13.24THB
Coke- $0.66- 22.45THB
Beer- $2.06  -100THB
Bottle of Wine- $20.63- 700THB
One top of being incredible cities these affordable destinations come with their own set of bonuses. They are perfect for the traveler with a limited budget looking for their next long-term travel spot. Groups looking for their next get together spot can choose an affordable destination good for all budgets. They are ideal for families looking to getaway from the daily life stressors. My favorite bonus is not feeling strapped for cash after my vacation is over.
Visit the Numbeo Cost of Living Calculator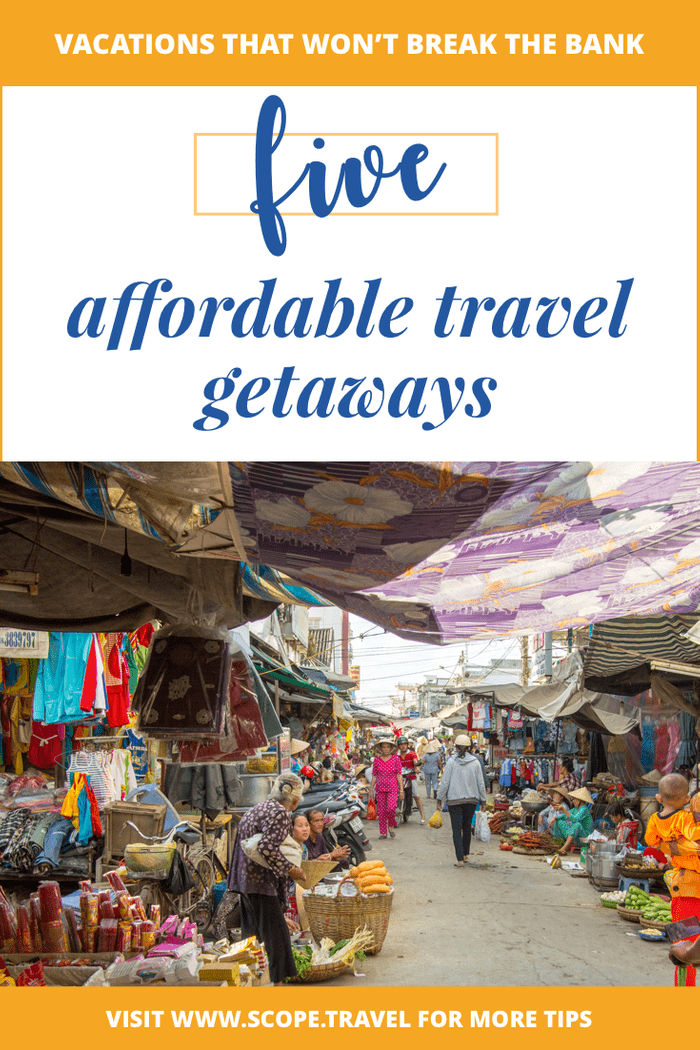 If you like it, Pin it!
Join our weekly adventures
Gain access to our exclusive travel tips and more!
Expect exotic destinations, big adventures, flavorful food and unforgettable stories from our travels.